US constructing spending likely increased in July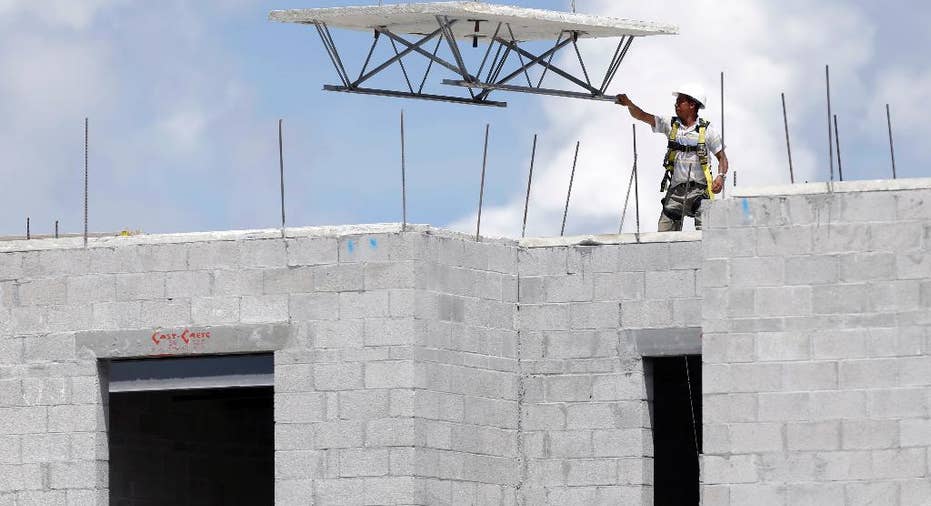 The Commerce Department reports on July U.S. construction spending at 10 a.m. Eastern on Tuesday.
BUILDING MOMENTUM: Economists that construction spending rose a healthy 0.8 percent, according to a survey by data firm FactSet. This would mark a strong acceleration from the 0.1 percent gain in June to a seasonally adjusted annual rate of $1.06 trillion, the strongest pace since 2007.
CONSTRUCTION FEEDING GROWTH: A surge in ground breakings for houses and apartment complexes is helping to improve broader U.S. economic growth. The government said last week that the U.S. economy expanded at an annual rate of 3.7 percent in the April-June quarter, after having edged up just 0.6 percent in the first quarter.
Residential construction has steadily contributed to overall growth since the beginning of 2014, a trend that appears likely to continue as data becomes available for the July-September quarter.
In July, housing starts rose 0.2 percent to a seasonally adjusted annual rate of 1.21 million homes, the Commerce Department said Tuesday. All of July's gains came from construction of single-family houses, which climbed 12.8 percent to the highest level since December 2007.