US commerce secretary visits Beijing ahead of Trump trip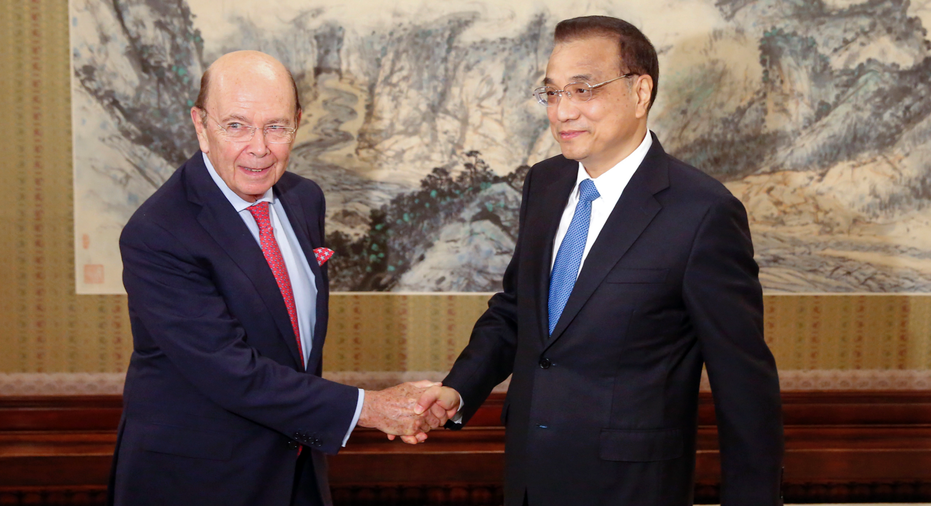 U.S. Commerce Secretary Wilbur Ross said Monday that Washington is hoping for concrete progress during President Donald Trump's planned trip to China amid rising trade tensions.
Ross met with Chinese Premier Li Keqiang, the country's top economic official, during a three-nation Asian tour. Trump is due to visit Beijing later this year and meet President Xi Jinping, who visited the United States in April.
"We hope there will be some very good deliverables," Ross said at the start of a meeting at the Zhongnanhai compound where Chinese leaders live and work in central Beijing. That "would be the best single outcome for both countries," Ross said.
Ross gave no details, but Trump has criticized China's large trade surpluses with the United States and threatened to raise tariffs on steel. He has ordered an investigation into whether Beijing improperly pressures companies to hand over technology in exchange for market access.
Chinese leaders have tried to head off punitive U.S. action by emphasizing the benefits of the world's biggest trading relationship.
"I think it is fair to say that our common interests far outweigh our differences," said Li, the premier. "This important trade and economic relations has benefited enormously our two peoples as well as the whole world."
Ross met Sunday with his Chinese counterpart, Zhong Shan.
He was due to visit Hong Kong on Tuesday and then travel to Thailand and Laos.