US, Canada to resume urgent trade talks Friday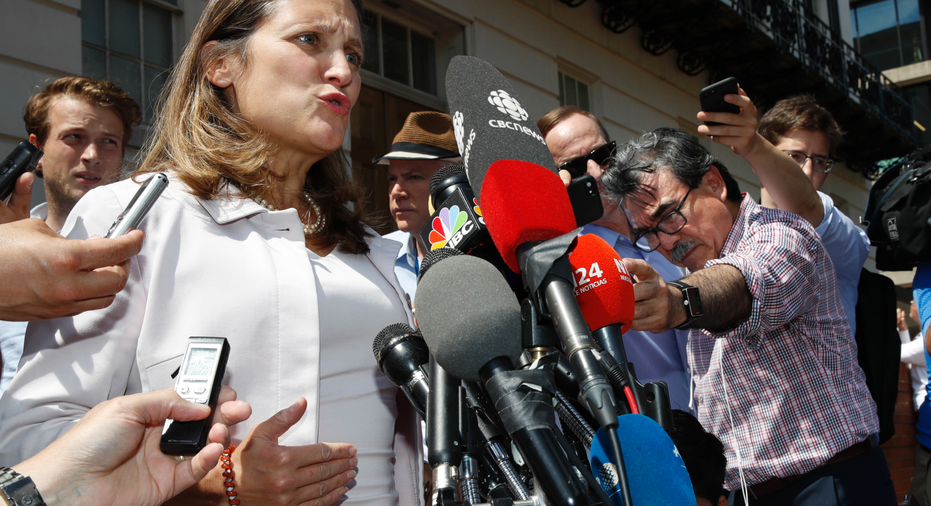 Negotiators for the United States and Canada will meet again Friday morning to resume their urgent talks to revamp the North American Free Trade Agreement.
Canadian Foreign Minister Chrystia Freeland met for less than five minutes late Thursday night with U.S. Trade Representative Robert Lighthizer. She told reporters she "had a couple of things to say."
Freeland came into the USTR building a total of four times Thursday. She and Lighthizer held the longest negotiating sessions since she arrived in Washington Tuesday.
Earlier Thursday, Freeland told reporters, "We continue to be encouraged by the constructive atmosphere that I think both countries are bringing to the table."
On Monday, the United States and Mexico reached an agreement to replace NAFTA, a 24-year-old pact involving those two countries and Canada. But the new deal excluded Canada.
Freeland hurried to Washington to try to repair the damage. She's seeking to forge a three-country deal by Friday, starting a 90-day countdown that would let Mexican President Enrique Pena Nieto sign the pact before leaving office Dec. 1.
"We're working very intensively," Freeland says.