US calls China's tariffs on American autos 'egregious'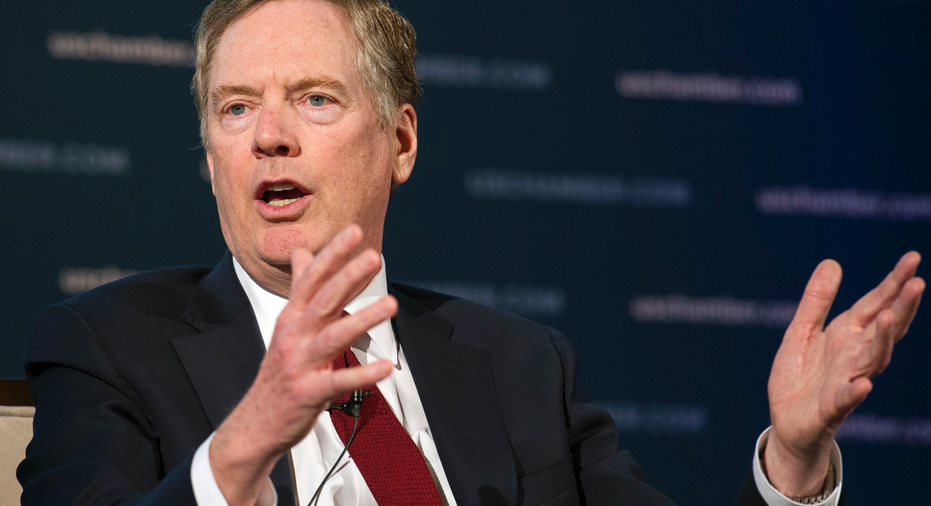 Three days before a U.S.-China summit, the top U.S. trade official is blasting Beijing for imposing "egregious" taxes on American-made cars.
In a statement Wednesday, U.S. Trade Rep. Robert Lighthizer complained that China slaps 40 percent tariffs on U.S. auto imports — more than the 15 percent tariffs it imposes on other countries and the 27.5 percent U.S. tax on Chinese auto imports.
Lighthizer said the president had directed him to "examine all available tools to equalize the tariffs applied to automobiles."
The statement comes before a dinner meeting Saturday in Buenos Aires, Argentina, between President Donald Trump and his Chinese counterpart, Xi Jinping. The two leaders are expected to seek a resolution to a trade dispute between their countries that has shaken financial markets and threatened the global economy.
The United States has imposed import taxes on $250 billion worth of Chinese products and China has countered by targeting $110 billion in U.S. imports. They are locked in a dispute over what Washington calls China's predatory tactics to challenge American technology dominance.
These include, the U.S. alleges, hacking into U.S. firms' computer networks to steal trade secrets and demanding that American and other foreign companies hand over technology in exchange for access to the Chinese market.
Separately, Trump hinted Wednesday that he's looking into imposing tariffs on auto imports, a day after threatening to slash federal subsidies to General Motors. The president is angry over the announcement Monday that GM plans to close plants and eliminate 14,000 jobs in North America.
Higher auto tariffs on China would have a limited impact. The Chinese last year shipped just $884 million worth of cars and light trucks to the United States — less than 1 percent of total auto imports. GM makes the Buick Envision in China, but so far this year has shipped fewer than 25,000 of the SUVs to the United States.
___
AP Auto Writer Tom Krisher in Detroit contributed to this story.