Upward Revision to 4Q GDP Hardly Good News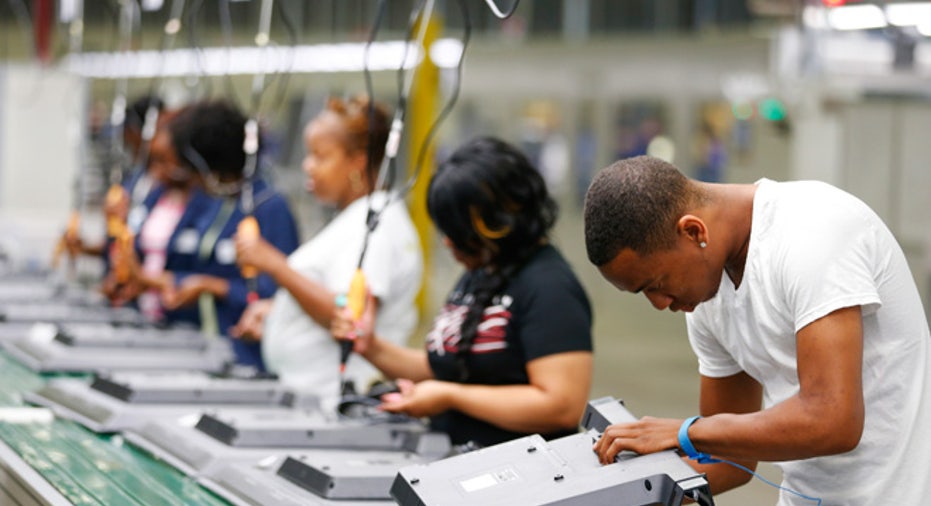 An upward revision to fourth quarter GDP isn't really good news.
The higher number – economic growth came in at 1% during the fourth quarter, up from an earlier 0.7% reading and well above the 0.4% forecast by analysts -- is illusive because it's essentially a "good" bad number. It means companies spent more than expected building inventory in the fourth quarter, which helped elevate economic growth.
The reality is that most analysts believe companies were already storing too much inventory, and growing surpluses will now take much longer to burn through, which could drag down growth in the first half of 2016.
Businesses accumulated $81.7 billion worth of inventory rather than the $68.6 billion reported last quarter. That reflected an upward revision to inventory valuation adjustment, the Commerce Department reported on Friday.
"Unfortunately, the cause of the upward revision bodes ill for the first quarter. The GDP number was revised higher in part due to a bigger than previously-thought contribution from inventories, something which often happens due to weaker than expected demand, meaning inventories could act as a drag in the first quarter as excess stocks levels are wound down again," explained Chris Williamson, chief economist at research firm Markit.
In any case, it's now confirmed that economic growth as measured by gross domestic product (GDP) fell sharply in the latter part of last year after showing signs of a revival earlier in the year. Last quarter's 1% growth is a slowdown from the 2% in the third quarter and significantly off the 3.9% growth rate in the second quarter. The economy grew 2.4% overall in 2015, the same as in 2014.
Combined with a rash of recent tepid domestic data and concerns that growth is slowing overseas – notably in China and Europe – the confirmation of the sharp slowdown late last year has some analysts concerned the U.S. economy is headed in the wrong direction and second guessing the Federal Reserve's decision to raise interest rates in December.
Added Williamson, "News that the U.S. economy showed signs of stalling in February has been swiftly followed by a confirmation of weak economic growth late last year. The recent clutch of disappointing data raises worries that the US economy is slowing sharply, wrong-footing policy makers who decided to hike interest rates for the first time in almost a decade late last year."
Of notable concern was a drop off in consumer spending growth to 2% in the fourth quarter, down from an earlier estimate of 2.2% and well off the 3% recorded in the prior quarter. Analysts hoped the dramatic decline in oil prices in the latter half of 2015 would put more money in consumers' pockets, allowing them to spend more freely on consumer goods. Consumer spending, after all, represents nearly 70% of overall GDP.
That hasn't happened, however. Consumers may be pocketing more money as the price of gasoline at U.S. pumps has fallen below $2 a gallon in most regions, but apparently they haven't been running out to spend it at the mall.
All of these concerns will undoubtedly weigh on the Fed as central bank policy-makers mull the trajectory of interest rates moving forward in 2016. After voting to raise rates in December for the first time in nearly a decade, members of the policy-setting Federal Open Market Committee painted a fairly rosy picture of 2016 and suggested they would raise rates four more times in the upcoming year.
Ratesd were left alone in January, to no one's surprise but a rate hike in March, which once seemed a certainty at the time, is now highly unlikely.