UPS, FedEx, and What the Fuel Surcharge Means to Investors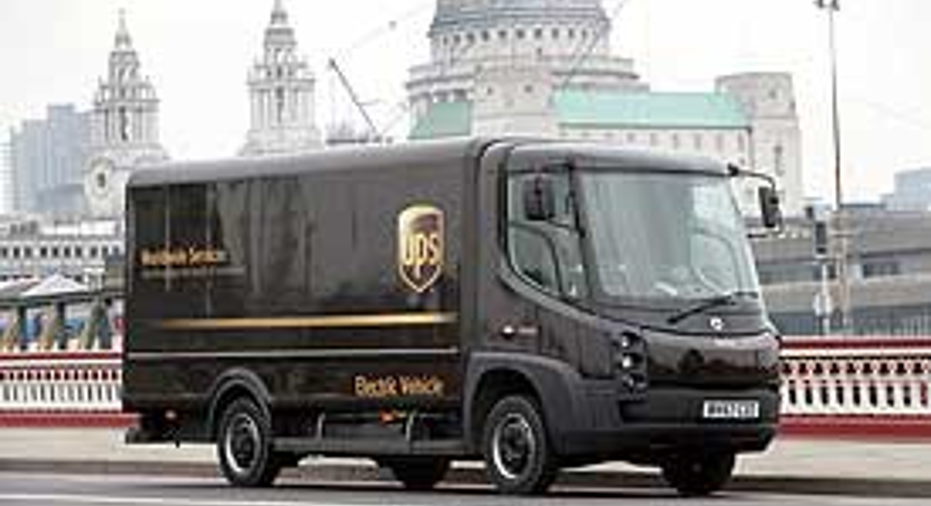 How should we think about oil prices and profitability at logistics companies like and ? The answer will help determine your investing position in response to oil price movements. For example, if you think oil prices are likely to bottom (recall that a move from, say, $30 to $50 is actually a 66% hike in prices) in 2016, then is it safe to assume UPS and FedEx are automatically a buy now?
Let's take a closer look at the underlying considerations.
WTI Crude Oil Spot Price data by YCharts.
Fuel costs, fuel surcharges On one hand, lower fuel costs will obviously reduce transportation expenses -- good for profits -- but on the other, lower fuel surcharges decrease revenue. How should investors navigate between the puts and takes? The good news is, we can gauge things on the profit-and-loss statement.
According to UPS' 10-K filing, its fuel surcharges are calculated as follows:
The chart below compares the changes in fuel costs with fuel surcharges for UPS. When the change in fuel surcharges (orange bar) is higher than the change in fuel costs (blue bar), there will be a positive contribution to profits.
Data source: United Parcel Service presentations. RHS = right-hand scale. LHS = left-hand scale.
As you can see in the charts above, as oil prices have fallen in the last couple of years, the savings from reduced fuel costs have more than offset the reduction in fuel surcharge revenues -- the gray line in the second chartis in positive territory for the last two years.
However, the relationship is far from perfect, and 2011 saw a positive net contribution, even though oil prices rose compared to 2010 -- contrary to theresult achieved in 2014 and 2015. Similarly, 2013 saw a large negative contribution as fuel surcharge rate cuts led to lower fuel surcharge revenue, which failed to be offset by lower fuel costs.
Putting all of this together, it's far from clear that lower or higher oil prices definitely move profitability one way or the other for UPS. The evidence is not conclusive.
Transportation costs matter to UPS in London, too. Image source: United Parcel Service website.
Other factors Moreover, there are other effects that are harder to measurequantitatively. For example:
UPS and FedEx use third-party air, sea, and truck carriers (purchased transportation on the profit-and-loss statement), and these costs will also vary in line with fuel price changes.
Lower oil prices could stimulate discretionary spending in an economy, leading to higher end-demand for package deliveries.
Higher fuel surcharges could cause customers to shift from higher-yielding air deliveries to lower-yielding ground deliveries, creating a negative mix effect.
FedEx and UPS could use higher fuel (and handling) surcharges as a way to increase margin for ground deliveries.
In other words, the relationship is more complex than it first appears. Indeed, a look at FedEx's recent performance only confirms this. Quoting from FedEx's most recent 10-K filing, "the net impact of fuel had a significant benefit to operating income in 2015" as lower fuel prices more than offset the decrease in fuel surcharges.
In 2014, "[f]uel expense decreased 4% during 2014 primarily due to lower average price per gallon of jet fuel and lower aircraft fuel usage. The net impact of fuel had a significant negative impact on operating income in 2014. This was driven by decreased fuel surcharge revenue during 2014."
How best to think about the issue? Ignore it. Instead, focus on the real issues governing long-term prospects.
Adding up the net changes for the last four years for UPS (first chart) leads to a net gain of just $49 million, and the net contribution of $259 million in 2011 was driven by the kind of V-shape recovery in revenue and earnings (overall revenue grew 7.2% in 2011)that occurs in the early phases of an economic recovery. In other words, there isn't a convincing argument that, in the long term, fuel prices have a significant effect on profitability.
In actuality, fuel surcharges are used to balance out the impact of fuel on the businesses of UPS and FedEx. Neither company is in the business of speculating on oil/fuel prices, and if investors are looking to buy stocks to manifest a view on oil, there are plenty of other ways to do it. UPS and FedEx are better judged on their underlying businesses than on short-term exposure, negative or positive, to fuel price movements.
The article UPS, FedEx, and What the Fuel Surcharge Means to Investors originally appeared on Fool.com.
Lee Samaha has no position in any stocks mentioned. The Motley Fool owns shares of and recommends FedEx. The Motley Fool recommends United Parcel Service. Try any of our Foolish newsletter services free for 30 days. We Fools may not all hold the same opinions, but we all believe that considering a diverse range of insights makes us better investors. The Motley Fool has a disclosure policy.
Copyright 1995 - 2016 The Motley Fool, LLC. All rights reserved. The Motley Fool has a disclosure policy.