University of Oregon tentative Nike deal comes with strings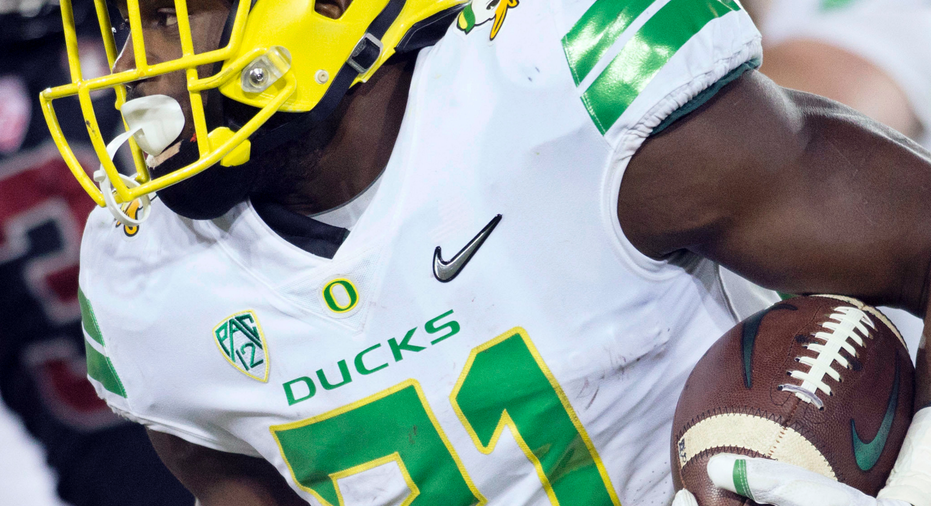 An $88 million tentative sponsorship deal between the University of Oregon and Nike would come with strings attached.
Under the conditions of the proposed contract, the athletic giant could impose financial penalties if too many football players cover their shoes with tape during a game and Nike would get to dictate "from time to time" what specific uniforms or equipment sports teams must use, The Register-Guard newspaper in Eugene reported .
The contract also would ban the Duck Store and other campus retailers from selling anything made by Nike's chief competitors, including Adidas, Under Armour, Reebok and Puma, the newspaper reported.
It also gives Nike the first crack at filling any large order of apparel bearing the university's "O'' logo for groups that have nothing to do with sports: student clubs, alumni groups or academic departments.
The university's board of trustees will consider approving the 11-year deal Friday.
Many of the provisions, including the point on ankle-taping, are also in the university's current Nike deal.
The new agreement calls for the university to receive $2 million annually from Nike until 2023. The amount would then increase to $2.5 million each year until 2028.
The university also would get $5 million in Nike apparel each year, and it would gradually increase to $6 million for the 2022-23 school year.
The university would receive a $3 million signing bonus applied retroactively for the start of this school year. Royalties the university gets on some duck-themed Nike merchandise would increase from 12 to 15 percent.
Other possible features in the agreement, like bonuses for the football team's success and game tickets for Nike's use, were not made public. Those provisions are in the university's current deal.
It has the university receiving a base cash payment of $600,000 and $2.4 million in products this school year.
___
Information from: The Register-Guard, http://www.registerguard.com