Universal health care experiment a tough sell in Colorado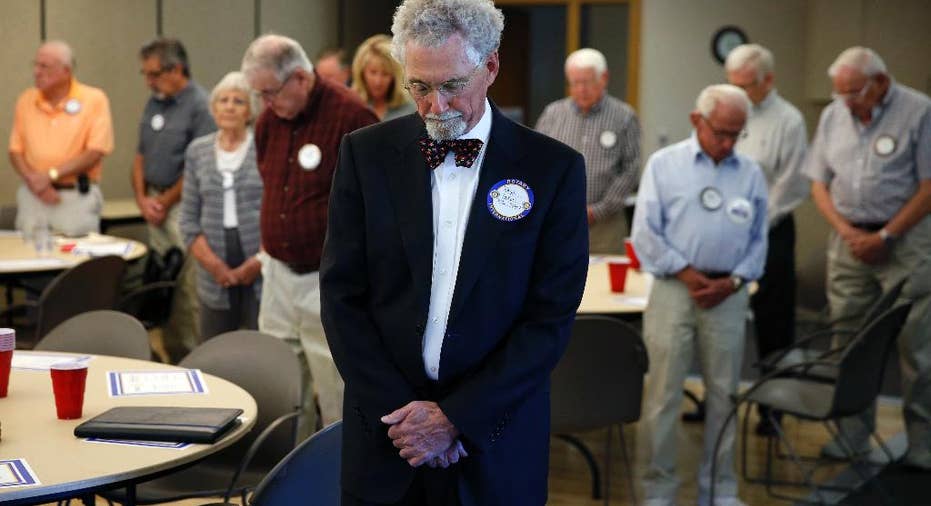 The closing days of the push to make Colorado the nation's first state with universal health care are showing why supporters face such steep odds.
Most voters have already received ballots in the mail and endured a long campaign to explain the measure, but huge questions remained at a meeting this week in suburban Denver to examine the proposal: How much is this really going to cost? Who would decide what my health care would look like? And what if it all ends in failure?
The measure would set up a $25 billion-a-year health care system funded by payroll taxes, replacing the system of paying private health insurers for care and opting out of the federal health care law.
Supporters are hoping to overcome those big questions with a simple recurring message — everyone hates the health care system now, so why not try a big change?
They turned in signatures to get the measure on the ballot more than a year ago, and they have since been visiting community centers and church basements to talk up their plan. It calls for a new 10 percent payroll tax to replace insurance premiums and health care subsidized by an employer.
But they have been heavily outspent by health insurers and other opponents, who have dropped more than $3 million to oppose the idea.
With Election Day looming, the plan is still being explained, as it was at a Rotary Club meeting Monday, where a crowd of mostly retirees heard the details over pork chops and dinner rolls.
"Everybody in the United States should have access to affordable health care when they need it, without having to file bankruptcy," said Ralph Ogden, an attorney who helped write the measure.
The room wasn't sold.
"The government does not have a strong track record of efficiency when running things like this," said Dick Pierce of Arvada, an 84-year-old retired sales executive who is worried he would have to spend some of his life savings subsidizing health care for younger folks.
Universal coverage proposals have failed time and again in the United States. Left-leaning Vermont recently pursued such a system, only to abandon it as too expensive.
President Barack Obama's health care law doesn't cover everyone, and it has sparked political backlash. It got worse after news that premiums will go up sharply next year and many consumers will be down to one insurer.
Another architect of the Colorado proposal, Democratic state Sen. Irene Aguilar, said at a recent debate that she knows there isn't much chance her measure will pass.
It has attracted opposition not just from Republicans and business groups but also from fellow Democrats, including Gov. John Hickenlooper, and from the abortion-rights group NARAL Pro-Choice Colorado, which says the change could make it harder for women to terminate pregnancies.
"There are those who question whether this could truly happen in the United States," Aguilar said.
Arguing against the measure, a former head of the state Revenue Department said the change is too ambitious for one state to do alone and leaves consumers with too many questions.
"The amendment itself does not specify the level of care we would get," Michael Cook said. "There is some decision-making that comes out of the hands of doctors."
Aguilar, a physician, said most consumers can't make health care choices now and are forced to accept what health insurers will cover. A panel of public trustees would better make those choices, she argued.
At Monday's meeting, Ogden, the measure's co-writer, tried to convince a reluctant crowd that the plan could work. They seemed unmoved.
"I was opposed to Obamacare, and I'm opposed to this, too. It's just more government control," said 89-year-old Robert H. Brown of Lakewood.
___
Kristen Wyatt can be reached at http://www.twitter.com/APkristenwyatt .