Universal Display Corporation Earnings: Right Where It Wants to Be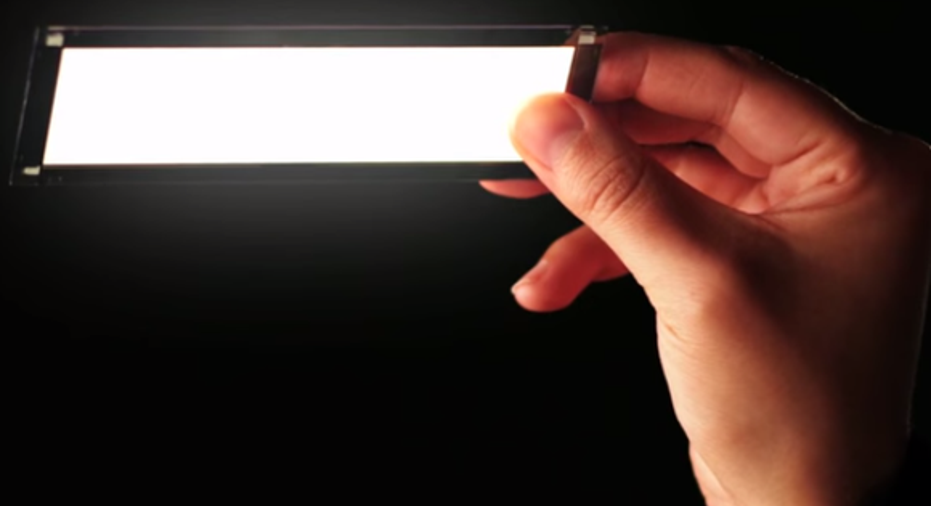 Image source: Universal Display.
Universal Display Corporation announced first-quarter 2016 results after the market close on Thursday. With shares down around 4% in after-hours trading as of this writing, it seems the market isn't pleased.
But don't take that to mean Universal Display's performance was disappointing. In fact, it seems the OLED technologist has the market exactly where it wants it. But before we get there, let's dig in to see what Universal Display achieved in its latest quarter.
Revenue fell 4.8% year over year, to $29.7 million, and translated to a 46.2.% increase in net income to $1.9 million, or $0.04 per diluted share. To Universal Display's credit, the company didn't issue specific financial guidance for the quarter three months ago. But nonetheless -- and with the caveat that we don't lend much credence to Wall Street's near-term demands -- analysts' consensus estimates predicted a roughly breakeven quarter on higher revenue of $31.6 million.
Driving Universal Display's top line was a 9% decline in material sales, to $24.3 million, and 20.5% growth in royalty and license fees, to $5.3 million. Keep in mind the latter doesn't include revenue from Universal Display's license agreement with Samsung Display, under which the company expects to recognize bi-annual payments (received in the second and fourth quarters) totaling $75 million this year.
Within Universal Display's materials revenue, commercial OLED emitter sales climbed 8% year over year, including a 24.3% increase in green emitter sales, to $17.9 million, and a 31.7% decline in red emitter sales, to $4.3 million. Keep in mind, however, that material purchasing patterns can vary from quarter to quarter; three months ago, Universal Display saw the exact opposite occur, as red emitter sales climbed year over year while green emitters fell.
During the subsequent conference call, Universal Dispay CFO Sid Rosenblatt explained that contributing factors to the shift in emitter sales include efficiency gains, contractual pricing reductions, and material ordering patterns.
Meanwhile, host material sales were negligible during the quarter, down from $1.3 million last quarter and $4.4 million in last year's Q1. But as we've seen the past several quarters, this decline was largely expected as Universal Display's customers arenot obligated to purchase host materials from the company, specifically as they are notcovered under its treasure trove of OLED patents as emitters are. Recall in 2014, Samsung Display acquired an OLED host producer then named Cheil Industries for this very purpose, then subsequently opted not to use Universal Display's host in its latest Galaxy line of devices.
But this is also of little consequence to Universal Display over the long term. Its primary growth catalyst has always remained with its lucrative licensing and emitter material businesses. In addition, there's a silver lining in that host material volume came with less favorable margins than emitters, which is why Universal Display this quarter saw material cost decline more than 40% year over year, to $5.1 million. Material gross margin in Q1 arrived at 79%, a significant improvement from 68% in last year's first quarter.
This still raises, the question, however, of why Universal Display didn't see a more significant step up in licensing and royalty revenue this quarter in the absence of Samsung. After all, as I suggested in my earnings preview earlier this week, I was hoping to see at least a modest contribution from Universal Display's second-largest customer in LG Display ,running royalties from which have a one-quarter lag and -- at least in theory -- should have meant a large step up in Q1 as LG Display previously stated around 50% of its total OLED TV unit shipments in 2015 were sold in the fourth quarter.
As it turns out, Rosenblatt fielded a question to this effect in the Q&A portion of the call. First, he noted LG Display's royalties are based upon the number of units sold and the price they get per unit. But the reported sales described above are from LG Electronics. "So when LG Display sells to LG Electronics," Rosenblatt explained, "may be different timing than when LG Electronics reports their sale."
Fair enough. So it might be yet another quarter before we see any meaningful impact of royalties under the LG Display deal.
An OLED lighting panel. Image source: LG Display.
In the meantime, Universal Display CEO Steve Abramson dedicated a significant amount of time during the call pointing out the enormous amount of activity and resources being poured into the OLED industry. This comes not only from Samsung and LG Display, but also from other Universal Display customers including AU Optronics, which is focusing primarily on wearables and virtual reality products, and Foxconn, which reportedly purchased a controlling stake in Sharp and plans to invest $1.8 billion billion in Sharp to focus on OLED displays. Then there's China's BOE, which expanded its evaluation agreement with Universal Display nearly two years ago, and in February signed a deal with the Chengdu government under which it plans to invest $3.7 billion in its new Gen 6 flexible OLED plant.
In addition, Abramson highlighted Universal Display's evaluation agreement with OSRAM signed in March, which was followed by an announcement from LG Display to build the world's first Gen 5 OLED lighting plant with a targeted ramp for production in 2017.
Of course, these developments are just the tip of the iceberg for OLED technology. And for now, Universal Display can only hurry up and wait as its flagship technology becomes ever more ubiquitous in technology world.
In the meantime, Universal Display also reiterated its previous full-year guidance, which calls for 2016 revenue to increase 15% year over year, plus or minus 5%, or to a range of $208.7 million to $230.6 million.
"As we noted in last quarter's conference call," Rosenblatt added, "we expect 2016 to be a year of building."
In the end, it's evident Universal Display is content with its current position at the start of this "year of building." As such, I think patient, long-term investors should share the same sentiment.
The article Universal Display Corporation Earnings: Right Where It Wants to Be originally appeared on Fool.com.
Steve Symington owns shares of Universal Display. The Motley Fool owns shares of and recommends Universal Display. Try any of our Foolish newsletter services free for 30 days. We Fools may not all hold the same opinions, but we all believe that considering a diverse range of insights makes us better investors. The Motley Fool has a disclosure policy.
Copyright 1995 - 2016 The Motley Fool, LLC. All rights reserved. The Motley Fool has a disclosure policy.