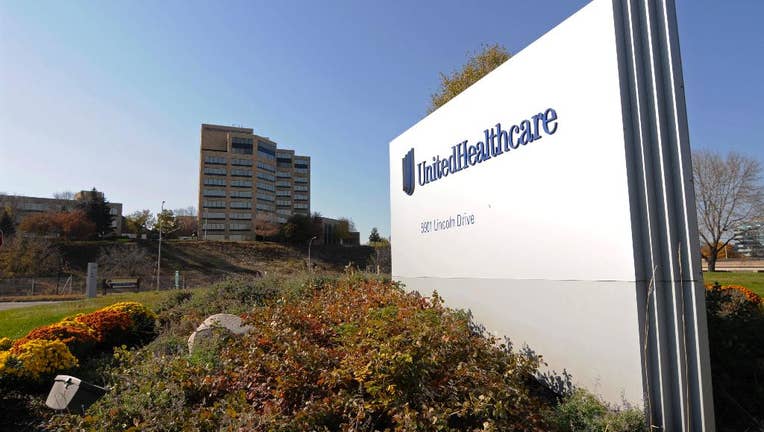 (Reuters) - UnitedHealth Group Inc on Tuesday posted a quarterly profit that beat Wall Street estimates, fueled by growth in its core insurance and health-services businesses and raised its earnings forecast for the year.
Shares of UnitedHealth rose 1.3 percent to $233.25 in premarket trading.
The largest U.S. health insurer has been adding more physicians through a series of acquisitions, helping drive its customer base, which grew by 2.2 million in the first quarter.
Revenue from the insurance business rose 13.3 percent to $45.46 billion, while revenue from the Optum unit, which houses its pharmacy benefits management business, grew 11.1 percent to $23.6 billion.
UnitedHealth's medical care ratio, or the percentage of premiums paid out for medical services, improved to 81.4 percent from 82.4 percent a year earlier, due primarily to a health insurance tax, which came into effect in the first quarter.
The company raised its full-year adjusted earnings forecast to a range of $12.40 to $12.65 per share from a range of $12.30 to $12.60 per share.
The health insurance sector has witnessed a number of big takeover deals in the past year as companies consider various options to stay competitive.
Recent deals include insurer Aetna Inc's $69 billion merger with CVS Health and smaller rival Cigna Corp buying the largest independent pharmacy benefit manager, Express Scripts Holding Co, for $54 billion.
UnitedHealth's net earnings attributable to shareholders rose to $2.84 billion, or $2.87 per share, in the first quarter ended March 31 from $2.17 billion, or $2.23 per share, a year earlier.
Excluding items, the company earned $3.04 per share.
Total revenue rose 13.3 percent to $55.19 billion.
Analysts on average were expecting earnings of $2.89 per share on revenue of $54.86 billion, according to Thomson Reuters I/B/E/S.
(Reporting by Tamara Mathias in Bengaluru; Editing by Shounak Dasgupta and Anil D'Silva)