UnitedHealth beats 3Q forecasts, helped by Optum growth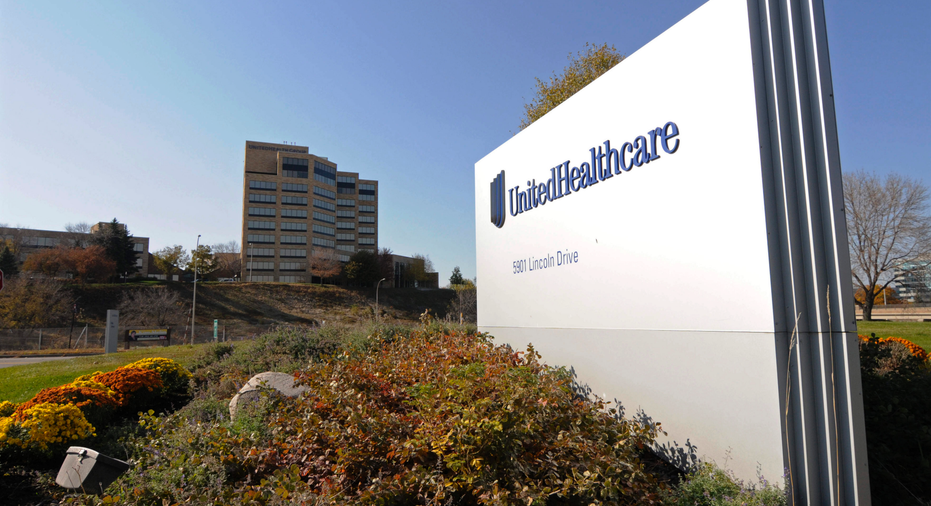 UnitedHealth Group's third-quarter earnings soared 26 percent to beat Wall Street expectations as the nation's largest health insurer sold more coverage to retirees and continued to grow its business outside insurance.
The company also raised its forecast for 2017 again and signaled that it expects more growth next year. Its shares then shot up past $200 to reach another all-time high after markets opened.
UnitedHealth said Tuesday that it gained nearly 1 million more customers compared to last year's quarter, largely due to growth in its Medicare and retirement business. UnitedHealth is the nation's largest provider of Medicare Advantage plans, which are privately run versions of the government's Medicare program for the elderly and disabled people.
That gain more than countered a revenue hit the insurer took from the deferral of an insurance tax and the company's decision to scale back its presence on the Affordable Care Act's insurance marketplaces to only a few states after booking big losses.
Operating earnings grew 14 percent to $2.4 billion for the company's main business, health insurance, as total enrollment topped 49 million people. But its Optum segment also saw earnings increase to $1.7 billion. Optum provides pharmacy benefits management and technology services and also operates clinics and doctor's offices.
Overall, the Minnetonka, Minnesota, company earned nearly $2.49 billion as revenue grew 9 percent to $50.32 billion. Adjusted earnings totaled $2.66 per share.
Analysts expected earnings of $2.56 per share on $50.35 billion in revenue, according to FactSet.
UnitedHealth Group Inc. also said Tuesday that it expects 2017 earnings to approach $10 per share. That's up from a forecast it increased in July to between $9.75 and $9.90 per share.
Analysts expect $9.86 per share.
UnitedHealth also anticipates additional growth in 2018. New CEO David Wichmann told analysts Tuesday morning that the company expects an adjusted earnings range with the top end winding up around the current market consensus.
FactSet says analysts expect 2018 earnings of around $10.88 per share, on average.
Company shares jumped more than 5 percent, or $10.30, to $203.45 Tuesday morning, while broader indexes started out flat. That stock has climbed more than 20 percent so far this year.
Shares of UnitedHealth and several other insurers slipped briefly last week after President Donald Trump announced an executive order that could shake up individual insurance sales. But company leaders noted Tuesday that the potential changes could help markets where UnitedHealth already has an established presence.
The White House wants to make it easier for groups of employers to sponsor coverage that can be marketed or sold across state lines. These so-called association health plans could be shielded from state and federal insurance requirements.
The Trump administration also wants to ease current restrictions on short-term policies that last less than a year and are not subject to federal and state standards on benefits and consumer protections.
UnitedHealth already covers about 300,000 people through association health plans, and the insurer has "considerable experience" with short-term coverage, Wichmann said.
____
This story has been corrected to show that UnitedHealth gained nearly 1 million customers, not nearly 2 million, compared with last year's quarter.