United Technologies Stock Downgraded: 3 Things You Need to Know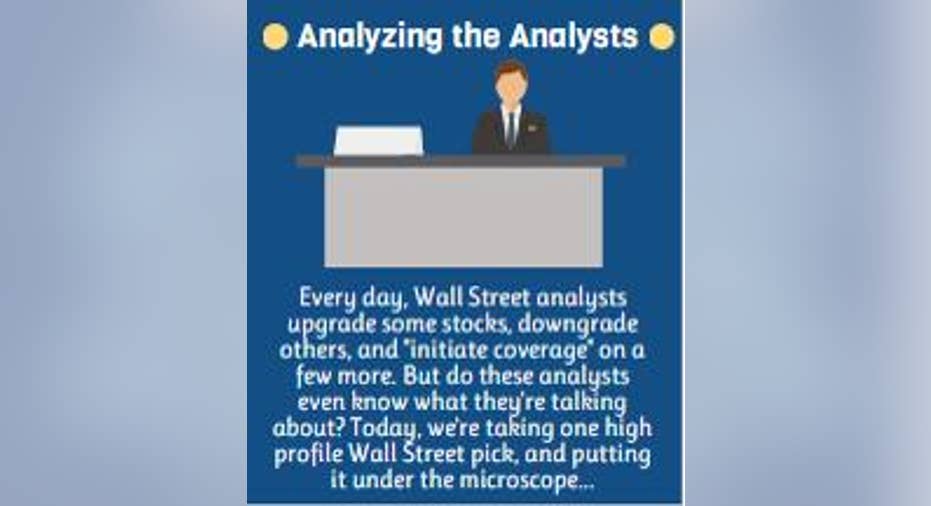 Down nearly 10% over the past year, shares of United Technologies are slumping again this morning. For this, you can blame the analysts at RBC Capital.
The newsEarlier this morning, RBC cut its rating on United Technologies stock from outperform to sector perform (i.e., from buy to neutral), and cut its target price on the stock as well. While RBC's new estimation that United Technologies shares are worth $108 still implies the shares are undervalued (United Technologies stock currently costs less than $105 a share), the analyst doesn't seem to believe there's enough value left in the shares to justify recommending that investors buy them.
Here are three reasons why they might be right about that.
United Technologies has high hopes for its new geared turbofan engine. One analyst has lesser hopes for United Technologies stock. Image source: United Technologies.
Thing No. 1: The merger is deadStreetInsider.com starts us off today with a note describing RBC's downgrade, and reminding us that much of the recent price strength seen in United Technologies stock arose when Honeywell made a bid to buy the company for $108 a shareback in February.
While RBC is backing that valuation today, it no longer believes that Honeywell is interested in buying United Technologies. Notes the analyst, since dropping its bid for UTC, Honeywell has named a new COO and announced a $5 billion buyback of its own stock. That's $5 billion that won't be available to spend on UTC -- and pretty much confirms that Honeywell "has moved on" and no longer wants to own United Technologies.
So goodbye, buyout premium.
Thing No. 2: United Technologies isn't looking much healthierSo let's assume United Technologies is going to have to fly solo from here on out. Fine. The company still has its big new "geared turbofan" project to fall back on, right? The one that has won it hundreds of billions of dollars worth of orders from Airbus?
Well, yes and no. The Airbus business is real. But as reported on TheFly.com this morning, RBC is worried about "problems" with UTC's geared turbofan hurting the company's business. Reuters, too, has been reporting on this issue for months, and tells us that as far back as February, "the Pratt & Whitney Geared Turbofan engine [installed on new A320 neo aircraft] required extra time for cooling before restarting under some circumstances." Back then, United Technologies was hoping to get the problem fixed by April.
Now it's may. And according to RBC at least, the problem remains unresolved.
Thing No. 3: A problem with valuationMeanwhile, from a plain-vanilla investing perspective, RBC just doesn't seem very thrilledwith United Technologies stock, period.
"We have seen nothing from UTX that suggests it is kickinginto a higher gear," warns RBC, before proceeding to criticize the size of United Technologies' recent dividend hike (up just 3%) and its weak prospects for organic sales growth (up 2% in Q1, and predicted to rise only 1% to 3% this year).
Currently, United Technologies stock is selling for some pretty unattractive valuations multiples -- less than 12 times earnings, true, but roughly 43 times free cash flow. Most analysts still don't see how the stock can grow earnings much faster than 9% annually over the next five years. So unless management can deliver on its promise to boost free cash flow significantly, the valuation on United Technologies stock simply doesn't look very attractive today.
And one more thing...Let's not forget the elephant in the room, either: All these things mentioned above are concerns, of course. But what's perhaps most worrying is the analyst pointing them out. You see, we've been following RBC's performance as an analyst here on Motley Fool CAPS for about 10 years now. And what we've learned over that time is that there just aren't very many aerospace analysts out there who know the industry better than RBC.
According to our statistics, nearly 79% of active RBC recommendations in the aerospace and defense sector are outperforming the S&P 500 -- and by about 870 percentage points combined. The fact that the concerns raised above come from an analyst with such a superb record of being right about companies like UTC is worrisome to say the least.
Barring a resurgence in free cash flow later this year, it might even be a reason to sell the stock.
The article United Technologies Stock Downgraded: 3 Things You Need to Know originally appeared on Fool.com.
Fool contributorRich Smithdoes not own shares of, nor is he short, any company named above. You can find him onMotley Fool CAPS, publicly pontificating under the handleTMFDitty, where he's currently ranked No. 294 out of more than 75,000 rated members.The Motley Fool has no position in any of the stocks mentioned. Try any of our Foolish newsletter services free for 30 days. We Fools may not all hold the same opinions, but we all believe that considering a diverse range of insights makes us better investors. The Motley Fool has a disclosure policy.
Copyright 1995 - 2016 The Motley Fool, LLC. All rights reserved. The Motley Fool has a disclosure policy.