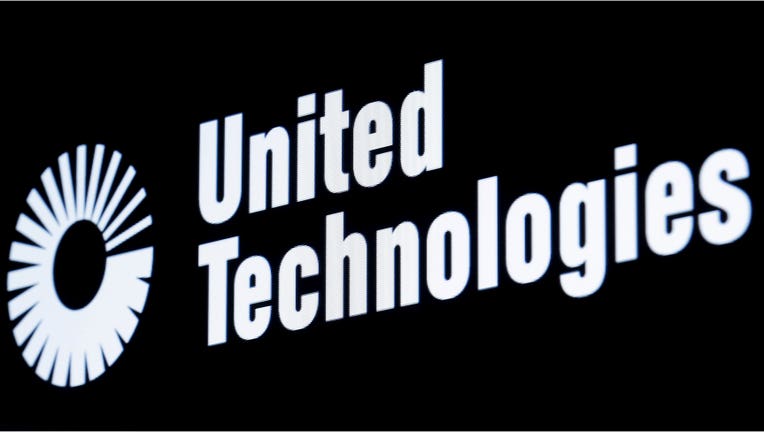 United Technologies boosted the lower end of its full-year sales and revenue forecasts Tuesday as the company said revenue climbed in its latest quarter, though profit fell.
It now expects adjusted earnings per share of between $6.45 and $6.60, increasing the low end from $6.30. It expects revenue of $57 billion to $58 billion, up from $56 billion to $58 billion previously.
For the quarter, the company reported a profit of $1.37 billion, down from $1.54 billion in the prior year. On a per-share basis, earnings rose as the number of shares outstanding fell 6%. Earnings per share rose to $1.71 from $1.64. When adjusted for restructuring and other nonrecurring costs, per-share earnings were $1.82.
Total sales rose 1.3% to $14.87 billion, with a 1% increase in organic sales and a 1% increase in sales from acquisitions being partially offset by unfavorable exchange rates.
Analysts had predicted earnings of $1.68 a share on revenue of $14.67 billion.
In March, fellow industrial giant Honeywell International Inc. withdrew a $90 billion bid to buy United Technologies after facing opposition from United Technologies, antitrust regulators and major customers.
Before the acquisition attempt, Chief Executive Greg Hayes began overhauling the Hartford, Conn.-based conglomerate's portfolio and management. Last year, United Technologies sold its Sikorsky helicopter unit to Lockheed Martin Corp. for $9 billion. In December, the company laid out a three-year, $1.5 billion cost-cutting plan that takes aim at "high-cost" locations with an eye to consolidate manufacturing facilities.
Results were mixed in the company's four segments, which all make up between 20% and 30% of its revenue.
In the company's Otis elevator unit, sales were essentially flat to $3.1 billion as 2% organic growth was offset by currency fluctuations. In the aerospace-systems segment sales grew 2.3%.
Sales in the climate, controls and security segment increased 0.1% as an organic revenue decline was offset by an acquisition-driven gain.
Commercial aftermarket sales jumped 20% in the Pratt & Whitney segment, boosting its revenue 3.7%.
The overall segment operating profit margin fell to 16% from 16.9% as operating margins declined for Otis, Pratt & Whitney and aerospace systems.
Write to Austen Hufford at austen.hufford@wsj.com