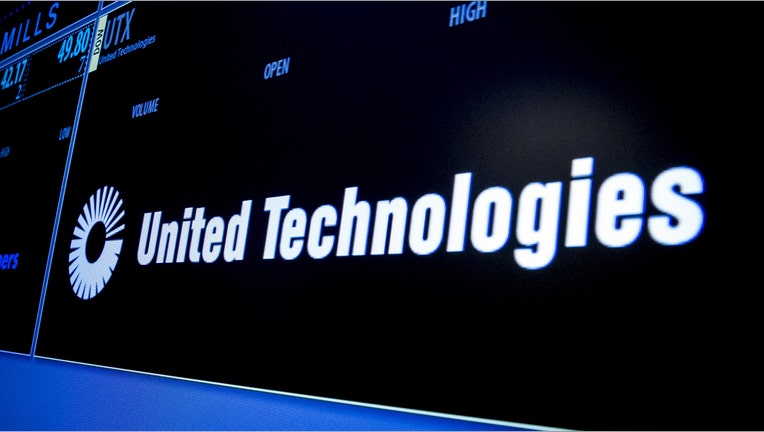 U.S. industrial conglomerate United Technologies Corp on Friday rejected a $90.7 billion offer by rival aerospace supplier Honeywell International Inc, saying that pursuing a merger would be "irresponsible" toward its shareholders.
"We concluded that a combination would be blocked outright or, even if it were possible to complete a transaction, the regulatory delay, required divestitures, and customer concerns and concessions would ultimately destroy shareholder value far beyond any synergies," UnitedTechnologies said in a regulatory filing.
"It would be irresponsible for UTC to move forward with the proposed combination," it said.
Honeywell said earlier on Friday it has offered to buy United Technologies Corp for about $90.7 billion, putting pressure on the reluctant aerospace supplier to come to the negotiating table.
A combined company would have almost $100 billion in annual sales, and double-digit earnings growth after they slash costs, according to a presentation by Honeywell Chief Executive Officer David Cote to United Tech's top executives last week and made public Friday.
United Tech shares, part of the Dow Jones industrial average , turned lower in afternoon trading, down 0.8 percent to $97.36. That is well below Honeywell's $108 per share offer, suggesting Wall Street, like United Tech, was skeptical about the combination.
United Tech is the parent of Otis elevators, Carrier air conditioners and Pratt & Whitney jet engines, while Honeywell makes thermostats, auto turbochargers and airplane cockpit electronics.
Areas of overlap between the companies include small aircraft engines, airplane power units and environmental systems as well as wheels and brakes, CRT Capital analyst Peter Arment said in a note to clients.
Honeywell would likely have to divest many assets and raise its offer before a deal was done, Arment added. U.S. and European regulatory scrutiny would push the deal's completion well into 2017.
Honeywell said its offer includes $42.63 in cash and 0.614 of its shares for each United Techshare. The proposal represents a 22 percent premium to United Tech's closing price on Feb. 19, the last trading day before the talks were made public. (http://bit.ly/1oMD1tg)
Honeywell shares fell 0.5 percent at $103.70.
The companies said earlier this week they had held merger talks but did not offer details.United Tech had said a deal would "face insurmountable regulatory obstacles."
"It just cannot happen," United Tech CEO Greg Hayes said on CNBC television this week. "There's just no way to get it done."
Hayes added that when United Tech announced it was buying aircraft components maker Goodrich in 2011, customers pushed back, fearing the deal would concentrate too much pricing power in one supplier.
A merger could either be blocked outright or made conditional on significant divestitures after a lengthy and disruptive review that would destroy shareholder value, United Tech has said.
Honeywell, however, said potential regulatory issues would be "easily resolved."
In its presentation, Honeywell said a deal with United Tech would save $3.5 billion by cutting spending on raw materials, consolidating real estate and in other ways. Under the offer, Cote would lead the combined company.
A merger would create a behemoth responsible for much of the equipment on commercial airliners, and would likely draw opposition from plane makers such as Airbus and Boeing Co as well as the Pentagon.
The combined company would generate about 28 percent of sales from commercial aerospace customers, and 13 percent from the defense and space sector, according to Honeywell's presentation.
United Tech's mix of business is currently more heavily weighed toward aerospace than Honeywell's.
(Reporting by Ankit Ajmera in Bengaluru; Writing by Nick Zieminski; Editing by Saumyadeb Chakrabarty and Clive McKeef)