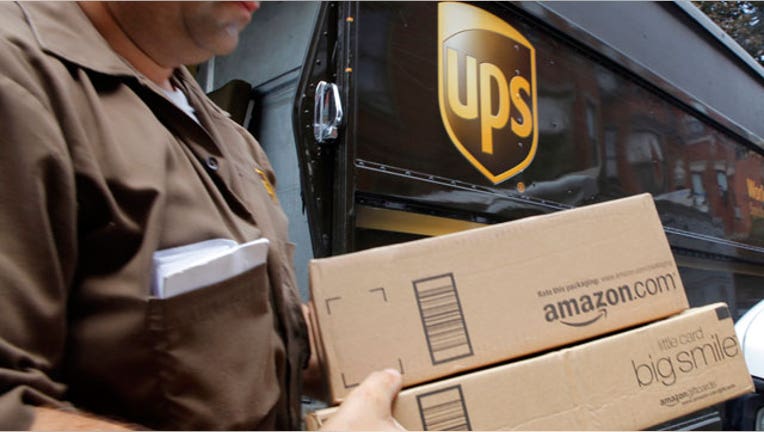 United Parcel Service on Tuesday reported a significantly higher quarterly net profit on a solid performance during the crucial holiday season, and gave a solid earnings outlook for 2016 despite warning of uncertain economic conditions.
The company's shares rose nearly 3 percent after the news.
Often seen as a bellwether of U.S. economic activity, UPS showed improved margins in all three of its business units.
The Atlanta-based company was under pressure to deliver in the fourth quarter, after two disappointing peak seasons in a row. In 2013 UPS was caught by a late surge in ecommerce packages, leaving many stranded on Christmas Eve. In 2014, the company overspent for a package surge that did not materialize.
In the run-up to Christmas 2015, UPS worked to manage package flows, but to control its costs it also made clear to customers that if they missed key deadlines ahead of the holiday for ground deliveries, they would be charged more for moving those packages by air.
"Our flexible integrated network, close collaboration with customers and the extraordinary efforts of UPSers enabled us to achieve great service and record financial performance this quarter," chief executive David Abney said in a statement.
UPS posted fourth-quarter net income of $1.33 billion or $1.48 per share, nearly triple the $453 million or 49 cents per share it reported a year earlier.
Analysts had on average expected earnings per share for the quarter of $1.42.
Revenue in the quarter rose 1 percent to $16.1 billion from $15.9 billion a year earlier. Analysts had expected revenue of nearly $16.3 billion.
UPS said it expects full-year earnings per share for 2016 in a range between $5.70 and $5.90. Analysts have predicted earnings per share for the year of $5.73.
"While we face uncertain macro-economic conditions, we are continuing to invest for profitable growth," chief financial officer Richard Peretz said in a statement.
In pre-market trading UPS shares were up 2.7 percent at $96.60.
(Reporting By Nick Carey; Editing by Chizu Nomiyama)