United fails to renew liquor license; 2 dry days at Newark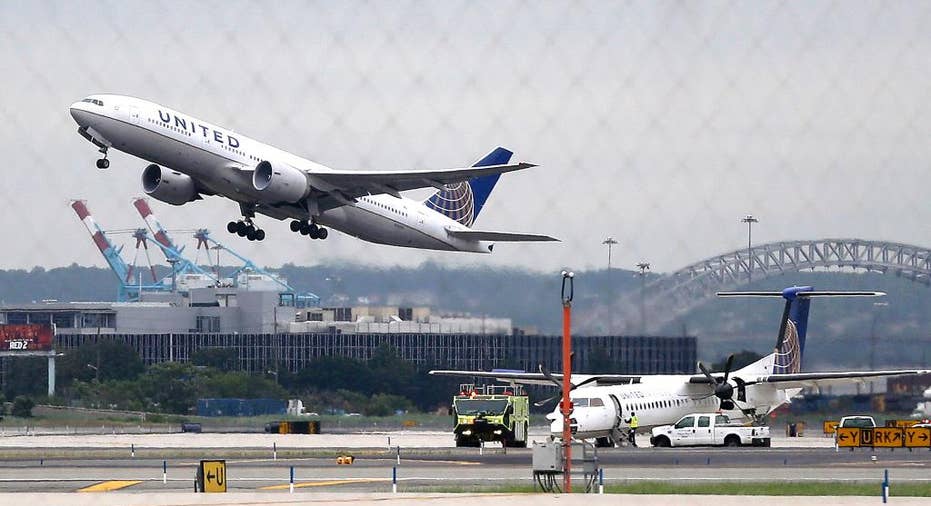 Airlines often frustrate road warriors with delays and cancellations. But this week United Airlines did something more egregious: it temporarily stopped serving free booze at two of its lounges.
This wasn't the result of some cost-cutting measure or attempt to rein in drunk, unruly passengers. It was an administrative error: somebody at the airline never renewed its liquor license.
So on Wednesday and Thursday the two United Clubs in Terminal C of Newark Liberty International Airport in New Jersey couldn't serve any beer, wine or spirits until the matter was resolved with Newark City Hall. (The club in Terminal A sits in Elizabeth, New Jersey, but is closed for construction. But if open, it could have served liquor.)
The license issue was resolved by Friday morning and travelers were once again able to get free cocktails before jetting off.
"We resumed service this morning and apologize to our customers for the inconvenience," said United spokesman Rahsaan Johnson.
The Chicago-based airline has spent the last year trying to win back once-loyal business travelers who abandoned the airline over frequent delays.
It has made progress by improving its on-time performance, unveiling new lounges and business class seats and reaching new labor contracts that are expected to increase employee morale and service.
But this week's hiccup — at one of the airline's most important and busiest airports — just shows how many obstacles it still needs to overcome.
A renewal package for the liquor license was sent to United Airlines in May but it was never returned, according to Marjorie Harris, press secretary for the City of Newark. The license expired on June 30 but United and its vendor who runs the lounge, Sodexo, didn't notice the lapse until this week. The two clubs immediately stopped serving liquor.
Membership in the clubs can cost up to $550 a year, although many passengers get in for free through certain United-branded credit cards. Passengers who pay for expensive international business class tickets or premium cabin tickets on transcontinental flights are also allowed into the club. There are snacks, a quiet place to sit, free Wi-Fi and — a favorite of business travelers — a long bar with basic drinks for free.
The airline has to pay two separate fees to obtain a liquor license: one to New Jersey state government and one to Newark's Alcoholic Beverage Control Division. The check to the state was cashed but the check to the city was not, Harris said, "because the paperwork was not completed."
Harris said United was utilizing its license from the City of Elizabeth for the Terminal A lounge to serve liquor in Terminal C in the City of Newark. Neither the airline nor Harris could explain how United was legally using a license from one municipality to serve liquor in another.
The next hearing of the Newark's Alcoholic Beverage Control Board is on Oct. 17. If United gets its paperwork and payment in and processed, its renewal can be heard during that hearing.
__
Follow Scott Mayerowitz at twitter.com/GlobeTrotScott. His work can be found at http://bigstory.ap.org/content/scott-mayerowitz.