United CEO 'Sorry' About Dragged Passenger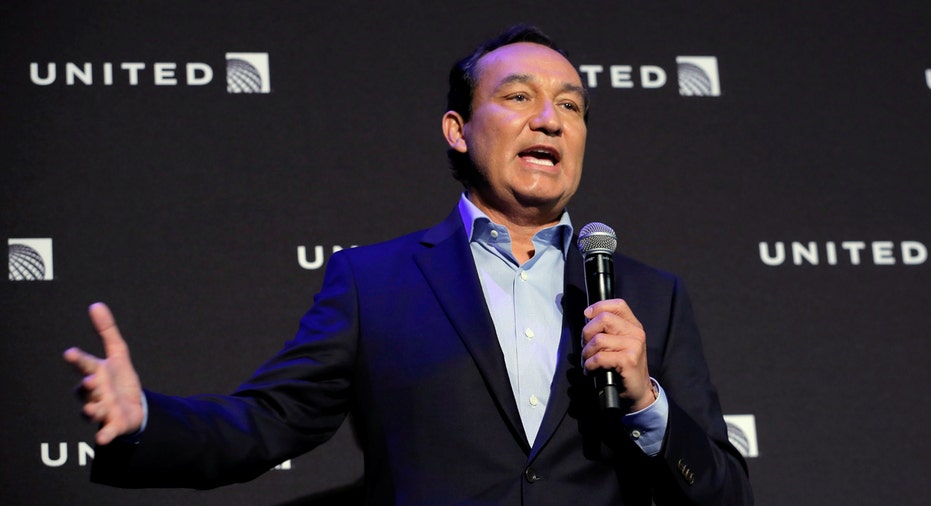 United Airlines Chief Executive Oscar Munoz on Tuesday issued an apology for the treatment of a passenger who was dragged on Sunday from his seat on a United plane, as the company faced a worldwide backlash for its handling of the incident.
"I'm sorry. We will fix this," Munoz said in a statement a day after he had defended the company in a memo that contained no apologies to the passenger. On Tuesday, as the storm of criticism continued, Munoz changed course.
"I deeply apologize to the customer forcibly removed and to all the customers aboard," he said in the statement. "No one should ever be mistreated this way."
Video showing a man who appeared to be Asian being snatched from his seat Sunday evening and dragged from United Airlines Flight 3411 sparked global outrage that escalated as consumers in China, a key United market, called for boycotts of the airline. Regulators in the United States said they are reviewing the incident.
United has not identified the passenger, and Reuters was not able to confirm his identity.
United Continental Holdings Inc shares fell as much as 4.4 percent on Tuesday, but recovered some losses and ended 1.1 percent lower. More than 16 million United shares changed hands, the most for any session in a year.
The stock is down about 3 percent for the year.
United is also suffering from broader worries among investors about U.S. airline performance.
In his apology, Munoz pledged a "a thorough review of crew movement, our policies for incentivizing volunteers in these situations, how we handle oversold situations and an examination of how we partner with airport authorities and local law enforcement." The findings will be released by April 30, he said.
Munoz, a former railroad executive who took over United in 2015, already faced pressure from activist investors to improve the airline's performance, including its customer relations. In April 2016, United agreed with a group of investors to install airline industry veteran Robert Milton as non-executive chairman.
The risks to United from the uproar over the forced removal of the passenger in Chicago intensified on Tuesday. On Chinese social media, the incident attracted the attention of more than 480 million users on Weibo, China's Twitter-like platform.
United has about 20 percent of total U.S.-China airline traffic and has a partnership with Air China, the third-largest Chinese airline, according to analysts. It flies to more Chinese cities than other U.S. airlines. Last year, United added nonstop flights from San Francisco to Hangzhou, its fifth destination in mainland China.
According to Tyler Bridges, a passenger who was on board the flight from Chicago to Louisville, Kentucky, the man who was dragged off before takeoff said repeatedly that he was being discriminated against because he was Chinese.
"He said, 'I'm a doctor; I need to see patients," said Bridges, a civil engineer from Louisville who recorded much of the incident on his phone.
In the United States, social media outrage continued, with the incident trending on Twitter for the second consecutive day. Many users promoted hashtags #NewUnitedAirlinesMotto and #BoycottUnitedAirlines.
This is the second time in less than a month that United has been caught in a social media storm. In late March, a United gate agent's decision to refuse to board two teenage girls wearing leggings provoked a viral backlash.