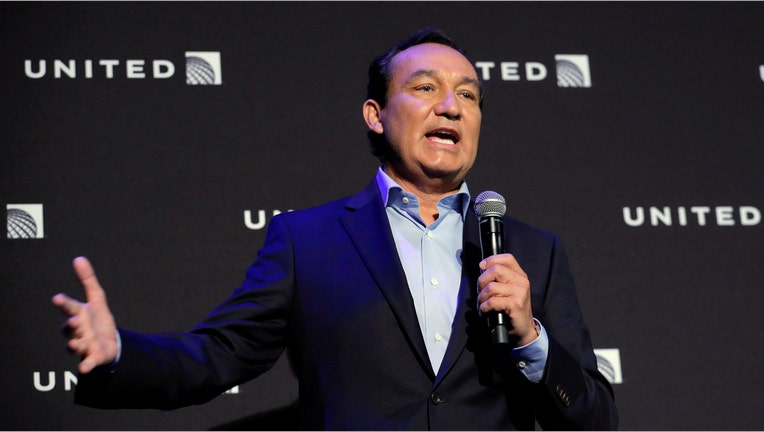 1. Passenger Pull Controversy
---
United Airlines (NYSE:UAL) CEO Oscar Munoz is facing backlash over an incident caught on video and the company's response this week.
On April 9, a passenger on an overbooked flight from Chicago O'Hare International Airport was dragged off the plane by airport police.
"This is an upsetting event to all of us here at United," CEO Oscar Munoz said in a statement. "I apologize for having to re-accommodate these customers. Our team is moving with a sense of urgency to work with authorities and conduct our own detailed review of what happened. We are also reaching out to this passenger to talk directly to him and further address and resolve this situation."
In a message to employees, Munoz wrote:  "This situation was unfortunately compounded when one of the passengers we politely asked to deplane refused and it became necessary to contact Chicago Aviation Security Officers to help."
According to Munoz, the passenger was physically removed and then ran back onto the plane.
"Treating our customers and each other with respect and dignity is at the core of who we are, and we must always remember this no matter how challenging the situation," Munoz said.
2. Turnaround Artist
---
Despite this week's controversy, Munoz has been credited with leading a turnaround at United.
United merged with rival airline Continental in 2010, but when Munoz took over as CEO in September 2015, the two companies were still working to become fully integrated.
Munoz, who joined United from railway CSX (NYSE:CSX), resolved several issues facing the airline, including a labor negotiation that had lingered for three years. He also settled a proxy battle launched by Altimeter Capital Management and Par Capital Management, two hedge funds that sought to place their own nominees on United's board.
Under Munoz, United's stock has gained 24.4%, easily outpacing American Airlines Group (NASDAQ:AAL), which is up 3.7%, and Delta Air Lines (NYSE:DAL), which is down 3.5% over the same period.
Warren Buffett's Berkshire Hathaway (NYSE:BRKA) is United's largest shareholder.
Munoz's success as a turnaround expert also helped him secure the "Communicator of the Year Award" from PRWeek just last month. The leading public relations publication praised Munoz for "speaking openly and honestly about improving the airline" through both customer and employee feedback.
3. Heart Transplant Survivor
---
A little more than a month into his tenure as CEO, Munoz suffered a heart attack and underwent emergency open-heart surgery. On Jan. 5, 2016, he received a heart transplant.
Munoz was out of the hospital just a week later. Soon after, he surprised analysts by appearing on United's quarterly earnings call. By March, Munoz was back to work.