United Breweries Sees Growth Rates Slow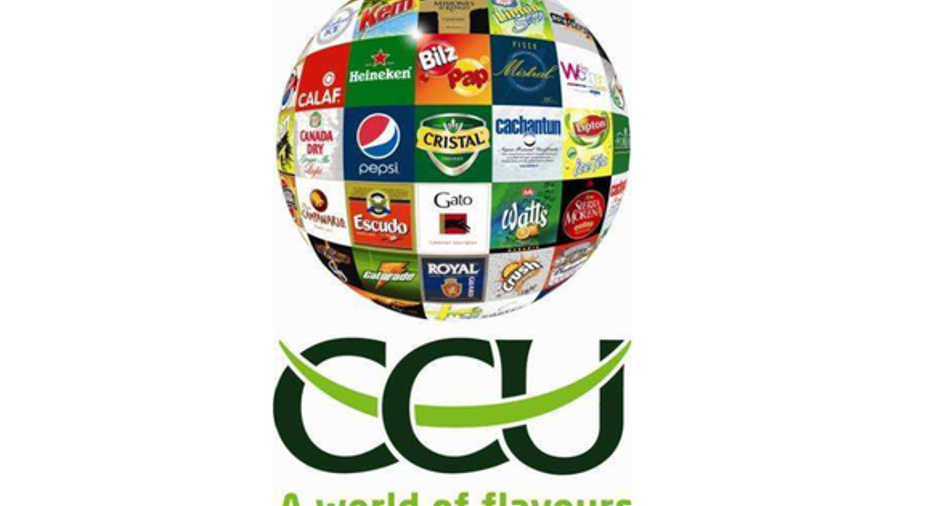 The market for beverages is a global one, but many regional players dominate certain corners of the world. From its headquarters in Chile, Compania Cervecerias Unidas (NYSE: CCU)-- or United Breweries -- has an extensive reach throughout significant portions of South America, and as the company's name suggests, uniting smaller breweries has been a critical part of building up economies of scale and unleashing the full power of the company.
Coming into its first-quarter financial report, United Breweries investors were hoping that the company would continue to produce solid growth in earnings and sales. The beverage maker did indeed see gains, but at a slower pace compared to recent quarters. Let's look more closely at United Breweries and what its results say about its future prospects.
Image source: United Breweries.
United Breweries offers up a refreshing quarter
United Breweries' first-quarter results were good, even though some would have preferred stronger signs of growth. Net revenue was up more than 8% for the quarter, which was actually slightly faster than what the company produced in the fourth quarter of 2016. However, net income eased higher by only 4.5% in local-currency terms, and that produced earnings of about $0.37 per American depositary share, matching the consensus forecast among those following the stock.
Taking a closer look at United Breweries' results, a slight slowdown in some of the company's fundamental metrics was evident. Consolidated volume was up just 4.8% to 7.34 million hectoliters, which was roughly half the growth rate that the company saw last quarter. However, the fact that United Breweries still managed to grow its revenue more quickly showed the pricing power that it has with its beverage offerings.
Among United Breweries' segments, the Chilean market was weaker than its international operations. In Chile, sales growth of 4.3% came from a 3.2% volume increase, with the remainder due to rising prices. Still, the company said that it boosted its market share despite strong competition, and pre-tax operating earnings rose 11%. Meanwhile, the international segment saw much stronger pre-tax profit growth of 29%, and sales were up 23% on a better-than-9% rise in volume. Argentina and Paraguay were both standout territories for the company, and United Breweries' use of the Heineken brand contributed to positive performance in both countries.
The only business to see profits decline was the wine segment, where pre-tax operating earnings fell by a fifth. United Breweries managed to boost sales by nearly 2% on an almost 6% rise in volume, but higher costs of wine because of poor conditions in the 2016 harvest hurt profit margin figures. The strong Chilean peso also had a negative impact on its export business, which weighed on overall results.
What's ahead for United Breweries?
CEO Patricio Jottar was happy with the way that United Breweries performed. "With the first quarter result, we have made a good start of the year," Jottar said, "showing growing results for the second consecutive quarter despite the slow economic environment." The CEO pointed to efficiency gains and volume increases as important to the beverage maker's overall success.
At the same time, though, United Breweries knows it has further to go. In Jottar's words, "We strive to continue our growth path and achieve additional revenue management initiatives and efficiencies during the remainder of 2017."
One issue that could hurt United Breweries somewhat is a change in its tax liability. The company said that Chile raised its income tax from 24% to 25.5%, and that combined with higher taxable income boosted United Breweries' taxes by 55%.
United Breweries investors were generally pleased with the results, and the stock climbed 2% in the two trading sessions following the report. With cyclical factors causing ups and downs in its short-term results, what United Breweries needs to do over the long haul is to keep working on becoming as efficient as possible in order to produce more fundamental success as South America's consumer base grows and becomes more well-established.
10 stocks we like better than United BreweriesWhen investing geniuses David and Tom Gardner have a stock tip, it can pay to listen. After all, the newsletter they have run for over a decade, Motley Fool Stock Advisor, has tripled the market.*
David and Tom just revealed what they believe are the 10 best stocks for investors to buy right now... and United Breweries wasn't one of them! That's right -- they think these 10 stocks are even better buys.
Click here to learn about these picks!
*Stock Advisor returns as of May 1, 2017
Dan Caplinger has no position in any stocks mentioned. The Motley Fool recommends United Breweries. The Motley Fool has a disclosure policy.