United Airlines shares tumble as 4Q guidance underwhelms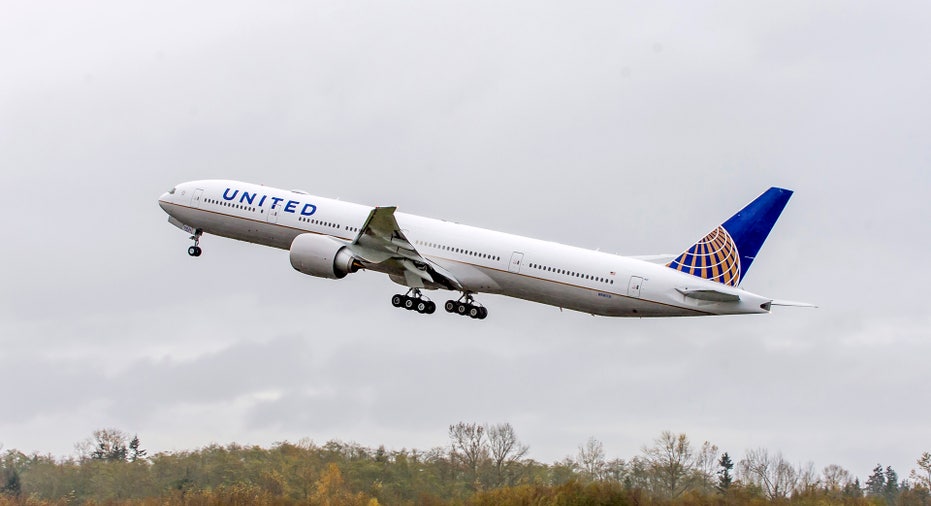 United Airlines (NYSE:UAL) shares fell sharply on Thursday, losing as much as 11.5 percent in midday trading as investors sold the carrier's shares after it released disappointing forecasts for the fourth quarter.
Shares of the third-largest U.S. airline were trading at around $60.10 following United's quarterly earnings call, where executives faced pointed questions on the carrier's forecast performance in the current quarter.
"We have dug ourselves in a hole from a competitive perspective," Chief Executive Officer Oscar Munoz said in response to a grilling on the call with media and investors.
The Chicago-based airline said it expects passenger revenue per available seat mile, a closely-watched measurement of an airline's performance, to decline by 1 percent to 3 percent in the current quarter, while many investors and analysts had expected growth.
The carrier forecast its pre-tax margin would come in between 3 percent and 5 percent, falling below what many on Wall Street had predicted based on the fourth-quarter guidance of rival carrier Delta Air Lines.
United's fourth-quarter financials are up against a number of hurdles, including some holiday travel demand shifting from December to January, increased competition from ultra-low-cost carriers in some of their hubs, and finding equilibrium in capacity growth.
United has had to sharply discount fares in some of its key markets because of creeping competition from low-cost rivals like Spirit Airlines, Frontier Airlines and others.
United on Wednesday said its third-quarter net income fell slightly less than investors had feared as the airline was hit by $185 million in pretax losses caused by canceled flights during the particularly severe Atlantic hurricane season.
Higher fuel costs, a rocky rollout of the carrier's tiered fare program and the lingering effects of hurricane season have also weighed on United's bottom line, worrying investors and complicating the carrier's financial outlook over the next few months. (Reporting by Alana Wise, editing by G Crosse)