United Airlines Is Increasing Capacity. Should Investors Be Worried?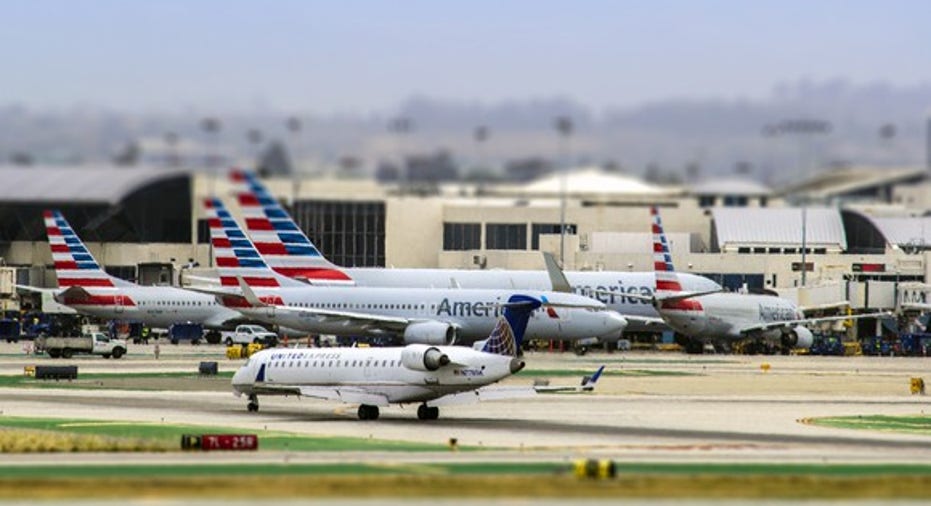 A few months ago, there seemed to be a consensus among airline industry executives that slower capacity growth was necessary to get unit revenue growing again. Without consistent unit revenue growth, airline profit margins will fall sharply this year due to the impact of higher oil prices and labor costs.
As a result, big airlines like United Continental (NYSE: UAL) and American Airlines (NASDAQ: AAL) entered the year with very modest capacity growth plans. However, on Wednesday, United raised its capacity guidance significantly. This could undermine the recent focus on capacity discipline within the industry.
Capacity discipline: The key to airlines' profitability
In recent years, U.S. airlines' profits have soared to levels that would have seemed impossible a decade ago. Capacity discipline has been critical to the industry's revitalization. Four airlines now account for more than 80% of industry capacity, making them less prone to fight desperately for market share than the smaller legacy carriers of yesteryear.
Capacity discipline has underpinned airlines' surging profits in recent years. Image source: Pixabay.
Capacity discipline started to break down in 2015 and 2016 due to the dual impact of lower oil prices and rising competition from budget carriers. As a result, revenue per available seat mile (RASM) slipped 4.2% at United in 2015 and another 4.8% in 2016. At American Airlines, RASM fell 5% in 2015 and declined another 3.7% in 2016.
However, with oil prices rising again, airlines across the industry reduced their growth plans for 2017. As of January, United Airlines expected to grow its full-year capacity by 1% to 2%. Meanwhile, American Airlines plans to increase capacity just 1% this year.
United tries to regain ground
Last November, United Continental's new management team bluntly told investors that market share losses on domestic routes had hurt the company's performance in recent years. There was a clear tension between this statement and United's plan to slow its capacity growth in 2017.
Two weeks ago, it seemed like United Airlines had found a way to add dozens of new flights this summer without impacting its capacity guidance. This week, the company disabused investors of that notion. United now expects that its capacity will rise 2.5% to 3.5% this year, with most of the additional growth coming in the domestic market.
United Airlines has increased its capacity plan for 2017. Image source: United Airlines.
Not surprisingly, competitors are already responding to United's moves to gain market share. For example, last week, American Airlines announced plans to add seven new routes from Chicago to midsize cities in early July. (Chicago is one of the key hubs where United is expanding with an eye toward carrying more connecting traffic.)
Management defends the increase in growth
United's apparent shift from a capacity discipline mentality to a growth mentality is making investors and Wall Street analysts uneasy. Anticipating that, United Continental CEO Oscar Munoz offered a pre-emptive defense of the capacity guidance increase at an investor conference on Wednesday morning.
First, Munoz noted that United has lagged peers in fleet utilization during peak periods. As a result, it is able to add these flights without buying more planes, making this very capital-efficient growth. Higher aircraft reliability is also contributing to the capacity increases.
Second, he revealed that United is reducing its 2017 unit cost forecast in conjunction with the change in its capacity plan. Capacity increases, higher aircraft utilization, and improved operational reliability all tend to drive down unit costs.
Third, Munoz pointed out that United has maintained its guidance for Q1 unit revenue to be roughly flat (plus or minus 1%). By contrast, most other airlines have cut their unit revenue outlooks in recent weeks. United also expects unit revenue to start rising in the second quarter.
It all depends on competitors' responses
United Airlines is one of the largest airlines in the world, but a 1.5% increase in its capacity plans won't disrupt the industry capacity balance in a meaningful way. If other airlines do nothing, United's stepped-up capacity growth could quickly lead to higher profits.
However, competitors like American Airlines won't sit by idly while United tries to steal their customers. As was the case in 2015 and 2016 when capacity grew faster than demand, the incumbents are likely to lower their fares to keep their planes full. That's good news for travelers who hail from smaller cities, but it could make these markets much less profitable for airlines going forward.
United probably needed to expand its hubs just to maintain its long-term competitiveness in the domestic market. But that doesn't mean the path to margin parity with American Airlines and Delta Air Lines will be easy. Investors need to temper their expectations for United Continental's near-term performance as the company tries to reinvent itself.
10 stocks we like better than United Continental HoldingsWhen investing geniuses David and Tom Gardner have a stock tip, it can pay to listen. After all, the newsletter they have run for over a decade, Motley Fool Stock Advisor, has tripled the market.*
David and Tom just revealed what they believe are the 10 best stocks for investors to buy right now... and United Continental Holdings wasn't one of them! That's right -- they think these 10 stocks are even better buys.
Click here to learn about these picks!
*Stock Advisor returns as of February 6, 2017
Adam Levine-Weinberg owns shares of Delta Air Lines. The Motley Fool has no position in any of the stocks mentioned. The Motley Fool has a disclosure policy.