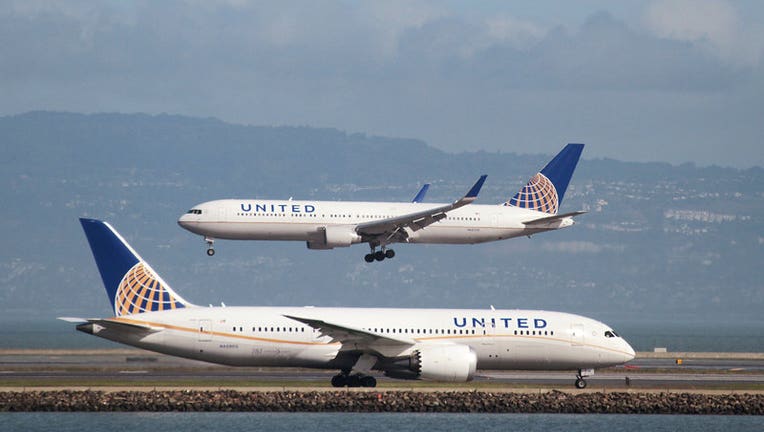 United Continental Holdings Inc on Tuesday reported a 1.6 percent decline in its fourth-quarter passenger unit revenue, a closely watched metric, outperforming the airline company's initial guidance on the measure as its net profit slipped 39.8 percent.
Crediting the better-than-expected results to stronger last-minute bookings and ticket yields in November, United posted a pretax margin excluding special items of 9.5 percent, compared with 10.4 percent for the same quarter of 2015, on track with an updated prediction of the company's profitability issued last week.
The No. 3 U.S. airline by passenger traffic reported fourth-quarter net income excluding special items of $562 million, down from $934 million in the same period in 2015.
Full-year net income for 2016 excluding special items was $2.9 billion, down from a profit of $4.5 billion in the prior year.
The steep drop was largely due to a onetime accounting gain last year related to taxes. Low airfares and wage hikes due to new labor contracts with its workers have also squeezed profits.
Fourth-quarter total revenue was $9.05 billion, an increase of 0.2 percent year-over-year, topping analysts' average estimate of $9.035 billion, according to Thomson Reuters I/B/E/S.
Per share, United earned $1.78, beating analysts' consensus expectation of $1.73 for the period.
"We saw meaningful improvement in the pricing and demand environment in the quarter," United's president, Scott Kirby, said in a statement. "Looking forward, we anticipate first quarter consolidated unit revenues to be approximately flat, marking the fourth straight quarter of sequential quarter-over-quarter improvement."
In the first quarter of 2017, the Chicago-based carrier expects between a 1 percent increase and a 1 percent decrease in passenger unit revenue, which measures sales relative to flight capacity.
The carrier saw a slight increase in its operating revenue for the quarter ended Dec. 31 at $7.761 billion, compared with $7.729 billion for the same period the previous year.
United shares closed down 0.78 percent, or 58 cents, at $73.74 as stock prices industrywide also slipped.
In after-market trading, following the release of the company's results, shares were trading below the closing price at $72.61.
(Reporting by Alana Wise; Editing by Jonathan Oatis)