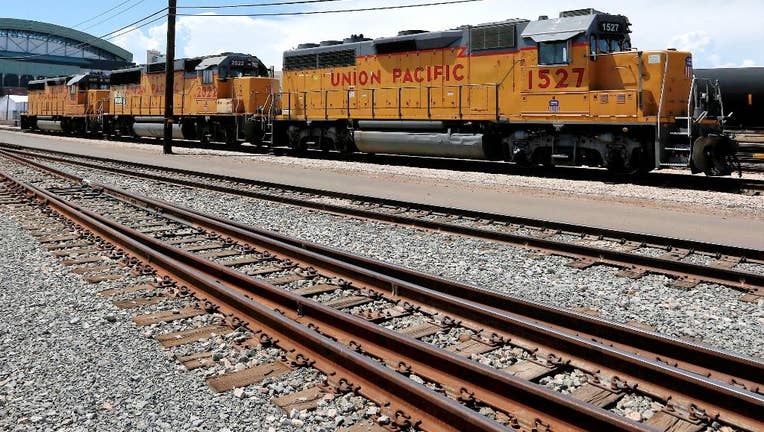 Union Pacific profit fell 13 percent in the third quarter as the railroad hauled 6 percent less freight and coal demand continued to plummet.
The Omaha, Nebraska, based railroad said Thursday that it earned $1.13 billion, or $1.36 per share. That's down from $1.3 billion, or $1.50 per share.
The 13 analysts surveyed by Zacks Investment Research expected earnings of $1.39 per share on average.
The railroad's revenue declined 7 percent to $5.17 billion in the quarter from $5.56 billion. The six analysts surveyed by Zacks expected $5.14 billion.
Union Pacific CEO Lance Fritz says the grain and energy segments of the economy are improving although the challenges of a strong dollar and weak demand for consumer goods continue.
In premarket trading, Union Pacific's stock fell $1.72, or 1.8 percent, to $95.40 Thursday morning.
Union Pacific shares have increased 24 percent since the beginning of the year, while the Standard & Poor's 500 index has climbed roughly 5 percent. The stock has risen nearly 5 percent in the last 12 months.
_____
Elements of this story were generated by Automated Insights (http://automatedinsights.com/ap) using data from Zacks Investment Research. Access a Zacks stock report on UNP at http://www.zacks.com/ap/UNP
_____
Keywords: Union Pacific, Earnings Report, Priority Earnings