Union in strife as Disney and Teamsters prepare for talks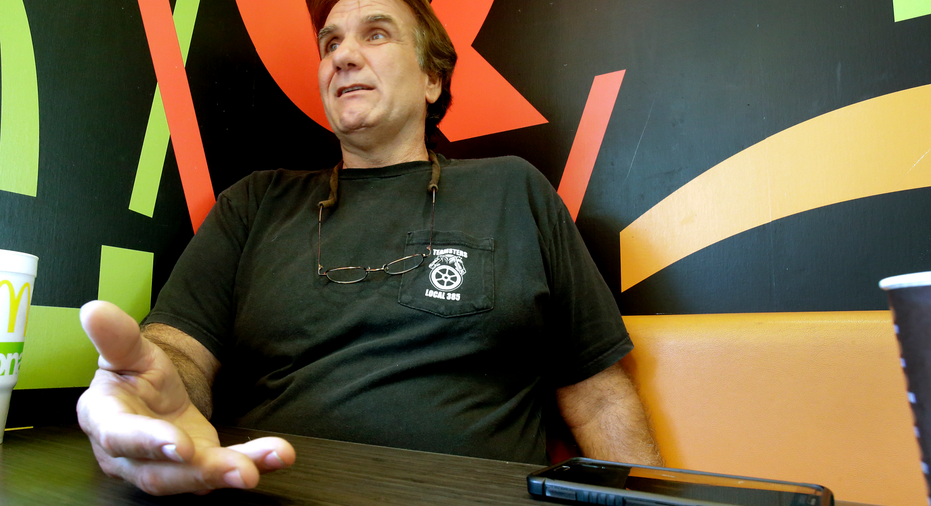 As negotiations start this month over wage increases at Walt Disney World, rebellion is brewing in one of the six unions that advocate for the resort's 70,000 workers.
Many of the performers who entertain guests as Mickey Mouse, the Seven Dwarves and other costumed characters are Teamsters, and some are fed up with how their union is being run. For the first time in recent memory, they're putting together a slate of opposition candidates, promising to make this fall's vote for the leadership of Teamsters Local 385 anything but a heigh-ho-hum affair.
"It's a rat's nest down there," said John "Spike" Coskey, who served on the local's executive committee until he was fired after arguing with a former president.
The 9,000 members of Local 385 have key roles in central Florida's tourism and transportation industries. About half are Disney workers; the rest include UPS drivers, hotel employees, food service workers, rental car employees and other drivers across 20 Florida counties.
Local 385 member Ralph Singer said national Teamsters leaders have ignored his complaints because the local is flush with cash. Records filed with the U.S. Department of Labor shows Local 385 collected almost $3.6 million in dues and fees last year -- an average of $400 per member -- and had $2.3 million in net assets.
"Because they've got plenty of money, nobody cares," said Singer, a truck driver at Disney who plans to run on the opposition slate. "It's a cash cow. Nobody cares."
The unhappiness in Local 385 comes as Walt Disney World management opens talks with the six-union council, which represents about half the theme park resort's workforce. New employees start at $10 an hour, and a council statement said negotiators will push for "significant increases to lift Cast Members out of poverty."
Disney World is the only unionized theme park in Orlando, but given the vast size of its workforce, wages there have a big impact on what other hospitality workers earn in the area. And compared to other major tourist destinations, they're not doing very well: Among the nation's 25 largest metro areas in 2015, Orlando had the third-lowest median household income, at $51,077. One reason: Florida's "right-to-work" law depresses union membership by requiring it to be voluntary, and not a condition of employment.
In recent weeks, both Singer and Coskey filed complaints with a review board that was created decades ago to root out corruption in the Teamsters and is still overseen by a federal judge in New York. They accuse the local's president, Clay Jeffries, of giving himself a $400 a week raise without executive committee approval, and say he won't let members see the local's finances.
Jeffries didn't return repeated phone calls and emails for this story.
Teamsters' spokesman Galen Munroe said International Brotherhood of Teamsters officials in Washington are aware that the review board has been investigating these new allegations, but said he couldn't comment beyond that. Robert Callus, a review board investigator, said the board doesn't confirm or deny open investigations.
In the mid-1990s, Larry Parker was barred from the union after he allegedly took kickbacks as the local's president from members wanting to work on films in Florida. Twenty-years before that, his father Paul Parker, also the local's president, was sentenced to 10 years in prison for aiding and abetting others to damage a building with explosives. Paul Parker also pleaded guilty to obstructing a criminal probe, embezzling funds and falsifying union records.
Jeffries assumed the top post a year ago. In March, the National Labor Relations Board determined he engaged in unfair labor practices before that, when as secretary-treasurer, he was accused of ignoring the requests of eight members who wanted to quit and stop paying their dues. The union argued that most of the requests were made at the wrong time, and said it honors hundreds of similar requests every year. Thomas Pilacek, a lawyer for Local 385, said they have filed an appeal.