Unilever plc Gains Market Share Despite Sluggish Demand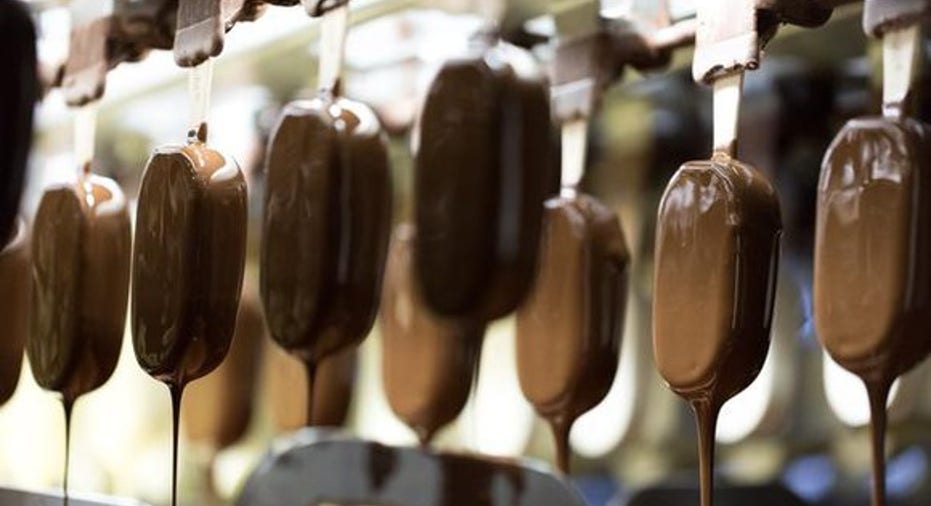 A weak global consumer products industry hasn't made things easy for Unilever (NYSE: UL) lately. In fact, investors witnessed two consecutive declines in its sales growth pace over the final quarters of 2016.
But the owner of global brands such as Dove, Hellman's, and Lipton kicked off its fiscal 2017 on a positive note. Despite weakening volume figures, Unilever this week announced faster organic growth and solid progress toward management's long-term profit goals. Here's what investors need to know from Unilever's latest earnings report.
What happened this quarter?
Overall organic growth sped up slightly to keep the company on track to hit its broader expansion targets. However, executives warned that demand is still weak in many key markets around the world.
Image source: Unilever.
Highlights of the quarter include:
Sales improved at a 2.9% pace to mark a solid acceleration over the prior quarter's 2.2% gain. Growth was broad-based, with each of its main product divisions expanding.
While it aims for volume-led growth, Unilever's expansion this quarter was entirely dependent on rising prices as volume slipped and prices jumped by 3%.
The refreshment business, home to the Ben & Jerry's and Magnum ice cream brands, was the best performer with 5.4% sales gains. The foods segment fared the worst, but still managed nearly 2% organic sales growth.
Geographically speaking, Unilever endured declining volumes in the U.S. and Europe thanks to weak demand and competitive challenges. Emerging markets posted solid gains.
The company raised its dividend by 12%, compared to a 6% boost in the prior year.
What management had to say
CEO Paul Polman focused on the fact that Unilever soaked up market share despite a tough selling environment. "The first quarter shows growth once more ahead of our markets," he said in a press release. "This reflects our continued investment in both innovations and brand support," Polman continued, "and reconfirms the strength of our long term sustainable compounding growth model."
Image source: Unilever investor presentation.
Executives stated that the consumer products market outlook was improving, but that overall demand is still weak. "Market conditions remain challenging," they said. "In the markets in which we operate growth was around 2% with negative volumes."
Looking forward
Polman and his team still believe they'll soak up market share in 2017. Specifically, they see organic sales growth stopping at between 3% and 5% for the full year, which should keep the company just ahead of Procter & Gamble (NYSE: PG) and Kimberly-Clark, which are expecting to grow 2% each in the current fiscal year.
Unilever's longer-term goals target reaching operating margin of 20% by 2020 -- up from 15% last year. That includes a 0.8-percentage-point improvement in fiscal 2017 alone. By comparison, P&G is one of the most profitable companies in the industry with operating margin of 21% over the past year.
To reach that aggressive target, Unilever plans to cut costs, especially in its foods and refreshment businesses. Major portfolio changes are in the works, too, including the divestment of the spreads brands and more acquisitions along the lines of its recent purchase of Dollar Shave Club.
In addition to profit margins, investors will want to keep a close eye on organic growth trends over the next few quarters. While it's good news that Unilever sped up its expansion pace to start the year, consistent gains will require a rebound in volume growth that simply hasn't happened yet. That figure improved by 2% in 2015 and by less than 1% last year, before falling to a slight decrease so far in 2017.
10 stocks we like better than UnileverWhen investing geniuses David and Tom Gardner have a stock tip, it can pay to listen. After all, the newsletter they have run for over a decade, Motley Fool Stock Advisor, has tripled the market.*
David and Tom just revealed what they believe are the 10 best stocks for investors to buy right now... and Unilever wasn't one of them! That's right -- they think these 10 stocks are even better buys.
Click here to learn about these picks!
*Stock Advisor returns as of April 3, 2017
Demitrios Kalogeropoulos has no position in any stocks mentioned. The Motley Fool recommends Kimberly-Clark and Unilever. The Motley Fool has a disclosure policy.