Unilever picks Rotterdam for HQ as Britain loses the battle before Brexit​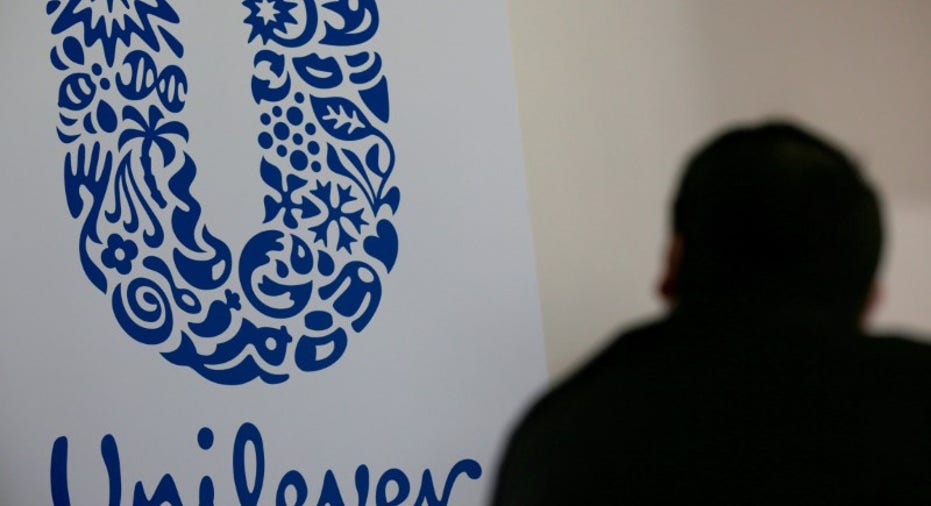 LONDON/AMSTERDAM (Reuters) - Britain's third biggest company Unilever picked Rotterdam over London for its main headquarters on Thursday in a blow to Prime Minister Theresa May's government a year before Brexit.
The Anglo-Dutch maker of Dove soap, Domestos and Ben & Jerry's ice cream launched a review of its dual-headed structure in 2017 after fighting off a $143 billion takeover from Kraft Heinz, triggering a battle between Britain and the Netherlands.
Unilever said the decision to end 88 years of two parent-ownership was not linked to Brexit or any form of protectionism but said it would simplify its structure, make it more agile and facilitate acquisitions.
"Let me categorically say that this had nothing to do with Brexit," Chairman Marijn Dekkers told reporters.
"The board takes a 30 to 50 year decision. We think both countries are highly attractive investment climates and we will continue to invest in both countries as a result of this," added Dutchman Dekkers.
However Chris Bryant, a lawmaker in the opposition Labour Party who campaigned for Britain to remain in the EU, said the decision was another sign of the weakening business environment in Britain.
NO BIG STAFF CHANGES
Forged by the 1930 merger of the Dutch margarine producer Margarine Unie and the British soap maker Lever Brothers, Unilever will retain 7,300 staff in the United Kingdom and continue to be listed in London, Amsterdam and New York.
However, it is unclear whether it can remain in the FTSE 100 Index of leading stocks however, a decision which could hit its shares if tracker funds are forced to sell.
Unilever was forced to act to improve its operations and profitability after it fought off one of the biggest takeovers ever proposed in early 2017.
Unilever swiftly rejected the offer and Kraft walked away but the move for a company once thought to be too big to take over has had widespread repercussions.
In the weeks after the offer Chief Executive Paul Polman said Britain, known for promoting one of the most open economies in the world, should do more to protect national champions.
Unions in Britain have noted that Dutch companies have stronger powers to fight off unwanted takeovers, as seen last year when paint maker Akzo Nobel succeeded in fending off a 26.3 billion euro bid from Pittsburgh-based PGG Industries.
"Unilever's headquarter move to Rotterdam is a damning indictment on the UK's toothless takeover laws which leave decent employers fighting predatory takeovers by vulture capitalists with one hand tied behind their back," Unite national officer for Unilever Rhys McCarthy said.
THREE DIVISIONS
As part of the restructuring, Unilever will create three divisions, with Beauty & Personal Care and the Home Care units being headquartered in London. The Foods & Refreshment division will be based in Rotterdam.
The company said it would give more authority to the heads of those divisions to set strategy. "This secures nearly 1 billion pounds per year of continued spend in the UK, including a significant commitment to R&D," it said.
Finance Director Graeme Pitkethly told Reuters that its continued inclusion in the FTSE 100 Index was still to be determined because it had not yet engaged with the index providers.
Unilever had held talks with the governments of both countries before making its decision, and the move will be seen as a blow to Prime Minister May, who is locked in talks with Brussels over the country's departure from the EU on March 29, 2019.
In recent months, speculation had grown that Unilever would choose the Netherlands after Dutch Prime Minister Mark Rutte, himself a Unilever veteran, proposed a tax change seen as benefiting Anglo-Dutch multinationals.
Unilever said it did not expect any significant tax changes as a result of the deal. It said it had chosen the Netherlands because the Dutch company currently accounts for 55 percent of the group and those shares trade with greater liquidity.
The British government said however it welcomed Unilever's long-term commitment to Britain and the protection of jobs.
"Its decision to transfer a small number of jobs to a corporate HQ in the Netherlands is part of a long-term restructuring of the company and is not connected to the UK's departure from the EU," a government spokesman said.
Unilever is not the only major company spanning Britain and the Netherlands -- with Royal Dutch Shell, publishing group Relx and the bank also having strong links with both countries.
(Additional reporting by Paul Sandle; Editing by Guy Faulconbridge and Keith Weir)