Underwriters Price $3.5B Puerto Rico Bond Offering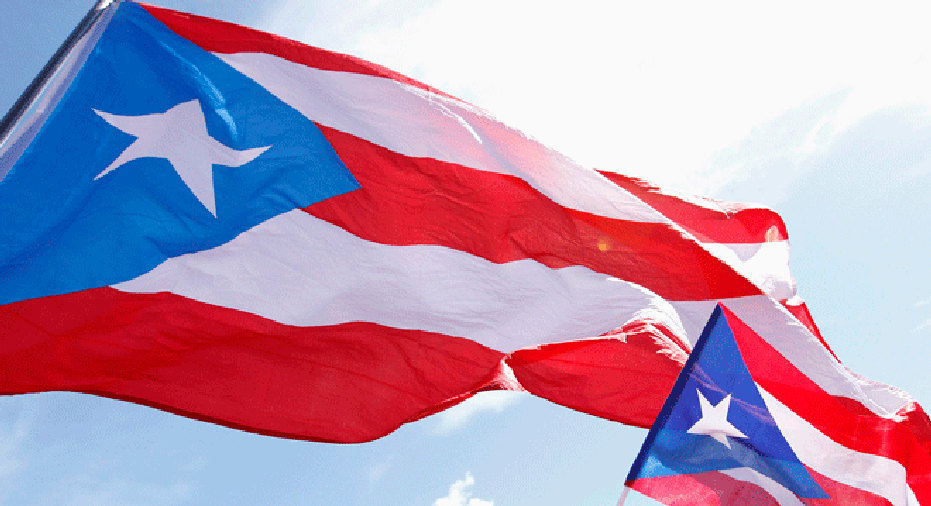 Puerto Rico sold $3.5 billion in bonds Tuesday, at the high end of the anticipated offering range, with a yield of 8.727% in a single 2035 maturity and an 8% coupon, a sign of healthy demand for debt issued by the cash-strapped Caribbean island.
The terms of the deal were confirmed by FOXBusiness.com
Lead underwriters Barclays PLC (NYSE:BCS), Morgan Stanley (NYSE:MS) and RBC Capital Markets, had told investors prior to the sale that the debt would be priced to yield between 8.625% and 8.875%. Bond prices and yields move in opposite directions.
It was the largest debt issue ever by Puerto Rico.
The sale is viewed as an opportunity for Puerto Rico to continue to pay off its debts and bide  its time for the next two years while initiating financial reforms aimed at righting the commonwealth's broken financial system.
Without the $3.5 billion raised in the deal Puerto Rico would almost certainly have to default on some of its debt and would have difficulty providing basic services to its citizens.
An eight-year recession, high unemployment and a dwindling population have sapped the    island's tax revenues, allowing Puerto Rico to ring up an estimated $70 billion in debt.
Governor Alejandro García Padilla issued a statement Tuesday, saying the bond sale better positions Puerto Rico to move ahead with reforms that promote economic development.
"This bond issuance was necessary in order to provide liquidity to the Government Development Bank of Puerto Rico, so it can more effectively exercise its financial support role for the economic development of the country," the governor said.
Last month the three main ratings firms downgraded Puerto Rico's debt to junk status, which raised the risk bar on Tuesday's $3.5 billion offering and shifted the likely investors away from the usual risk-averse mutual fund companies to hedge funds that seek out risk for the potential of greater returns.
Most of the money raised in the offering is expected to be earmarked for repaying and refinancing outstanding debt.
Moody's Investors Service has assigned the general obligation bonds a preliminary rating of Ba2, two notches below investment grade. Standard & Poor's rated the bonds a single notch below investment grade, but put the issue on notice for a possible downgrade.