Under Armours State of Retail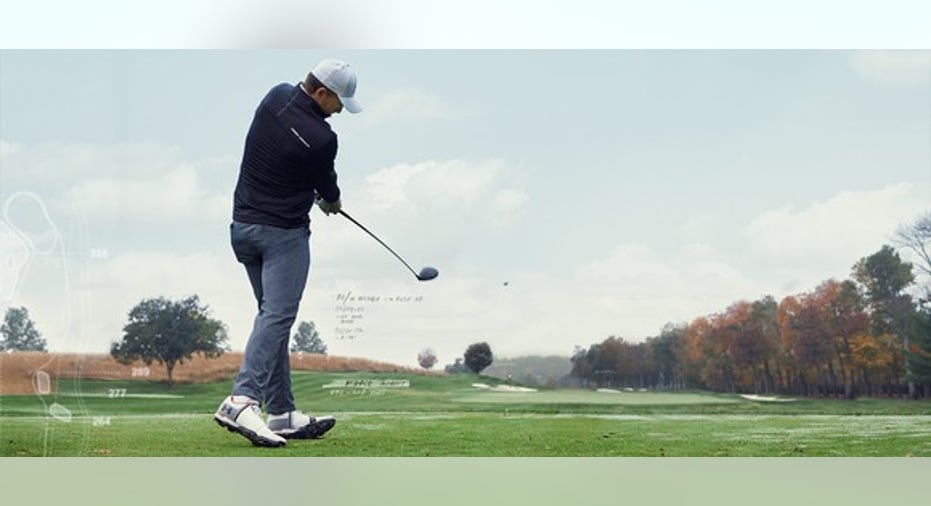 Image Source: Under Armour
Some big name retailers had an unexpectedlypoor holiday season, and many others have announced store closings. Under Armour (NYSE: UA), once a retail darling, has not been able to escape the brick-and-mortar downturn. At its last quarterly earnings call the company announced it had ended its 26-quarter streak of 20% plus growth, due to softness in its domestic retail numbers.
Under Armour has a heavy dependence on brick-and-mortar. Wholesale partners made up 65% of its 2016 revenue and 62% of Under Armour employees work in a company store, so the company now has some hard decisions to make on how to deal with the situation and ultimately transform its business in line with how its customers want to shop.
Under Armour CEO Kevin Plank talked openly about where the business is going in the most recent conference call.
Company owned retail stores give Under Armour more control
Under Armour's direct-to-consumer (DTC) segment is made up of company retail stores and e-commerce sales. While the DTC business has grown at a healthy 31% per year over the last five years, the company hasn't said specifically what's driving this growth. The DTC segment is a mix of e-commerce, two types of company brick-and-mortar stores, domestic, and international revenue. Under Armour chose not to provide a detailed split but rather a consolidated view of this segment. The company is likely holding this detail close to the vest so as not to divulge too much to its competitors, but this leaves investors wondering if management is doing the right thing for the long term.
Under Armour's company stores provide advantages for better control: heightened brand visibility, exposure to the expansive product line in a single store, trained employees that understand the brand and its products, and full view of the inventory.
While Under Armour management likes the advantages of its own stores, the company has lowered its capital spending forecast and is focusing on only selected opportunities with the highest returns. David Bergman, the incoming CFO, indicated they are slowing down the builds of the domestic brand house stores. Additionally, Plank indicated that growing the company store base internationally is something the company is being cautious about.
While company stores are strategic so is controlling the brand and the supply chain. The DTC business was only 31% of total revenue for 2016, which leaves Under Armour heavily dependent on retail partners.
Under Armour still needs great retail partners
Kevin Plank underlined the importance of good retail partners in the most recent earnings call, along with detailing the challenges the retailers are facing.
When discussing the Q4 revenue miss, Kevin Plank was critical of the company's supply chain execution, but a large part of the problem was the significant promotional activities that were driven by slower foot traffic. Plank was clearly disappointed in the need for discounting and indicated that it "commoditized the brand". Plank went further to talk about the critical attributes Under Armour wants from its partners.
It seems Plank wants his wholesale partners to act like the company owned retail stores. It is a tough challenge for retailers to provide exceptional service when the stores are under cost pressures with lower foot traffic and the fixed costs of their brick-and-mortar storefronts.
Under Armour seems to be stuck between a rock and a hard place. Almost two-thirds of the revenue is driven by wholesale partners which limit Under Armour's control. These partners are being disrupted, seeing lower foot traffic, and having to close stores. All the while, Under Armour is placing high expectations on its partner's to represent the brand and is nervous about how much it's investing in its own retail footprint. E-commerce is clearly a growth engine and the way to go, but with Under Armour's opaque reporting of DTC sales, it's not clear how much progress the company is making with online.
Under Armour wants maximum flexibility
While Under Armour is ahead of schedule on its e-commerce rollout, there's a big question on what to do with retail. Plank hinted that he feels Under Armour is better positioned than its competitors with this brief statement.
Plank continued his thought and pivots to the focus on the customer, their buying behaviors, and how that impacts the retail space.
Under Armour has a smaller store base than its competitors without a large commitment on leases which leaves it in a great position to be flexible if the trend to buy online instead of visiting a brick-and-mortar store continues.
Under Armour's wholesale business did well to grow 5% during a holiday season where retailers were putting up negative year-over-year growth and closing stores. With less stores and foot traffic, it's more difficult for Under Armour to grow sales through a brick-and-mortar model. It seems Under Armour's only option to "control their destiny" is to follow Plank's advice to "invest heavily in digital."
10 stocks we like better than Under Armour (C Shares)When investing geniuses David and Tom Gardner have a stock tip, it can pay to listen. After all, the newsletter they have run for over a decade, Motley Fool Stock Advisor, has tripled the market.*
David and Tom just revealed what they believe are the 10 best stocks for investors to buy right now... and Under Armour (C Shares) wasn't one of them! That's right -- they think these 10 stocks are even better buys.
Click here to learn about these picks!
*Stock Advisor returns as of February 6, 2017
Brian Withers owns shares of Under Armour (C Shares). The Motley Fool owns shares of and recommends Under Armour (C Shares). The Motley Fool has a disclosure policy.