Under Armour's New Tech Gear Launch -- Why This Matters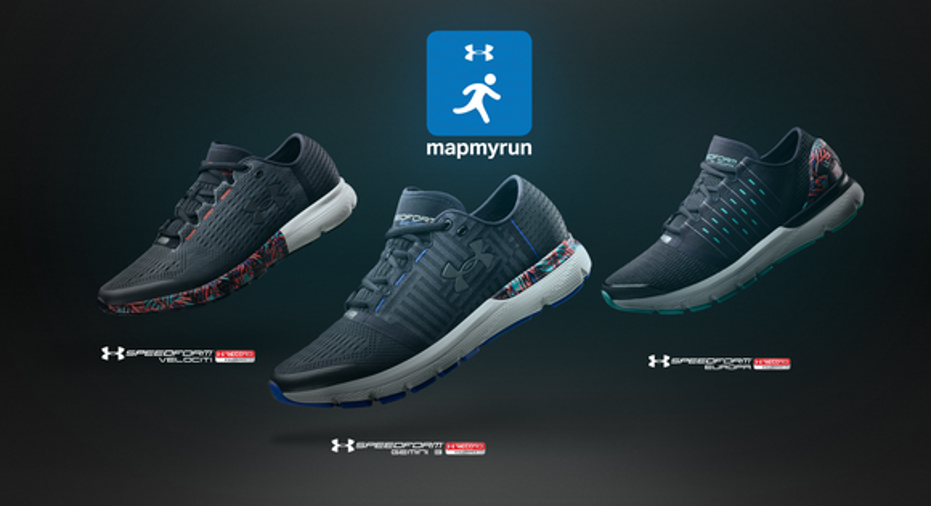 Image source: Under Armour.
Under Armour (NYSE: UAA)(NYSE: UA) just launched a suite of new tech gear including "Athlete Recovery Sleepwear" -- essentially, tech-enhanced pajamas that are meant to improve the wearer's sleep -- a new line of run-tracking shoes that now give insight about the runner's muscle fatigue before the run, and an updated version of its Record mobile app. Here's a look at that gear and why these products are so important for Under Armour.
First look at Under Armour's new tech gear
It might sound strange that Under Armour, a competitive-minded sports apparel company, is focusing so much on rest. However, the company hopes to prove how important sleep and recovery is to overall health and athletic performance. To do so, it has created a whole new line of products under the slogan "Rest. Win. Repeat."
Bioceramic technology is embedded all over the inside of the athlete recovery sleepwear. Senior Vice President ofGlobal ProductGlenn Silbert explained in an interview thatthe bioceramic-printed pattern absorbs infrared wavelengths emitted by the body, and then reflects back what are called far infrared waves that are meant to help the user's muscles recover faster, regulate temperature, and ultimately help the wearer to get more quality sleep throughout the night.
Video source: Under Armour.
Does the product really work? Silbert said that it got great reviews internally while they were creating and testing it, and that the company is excited to share the product and see results in its users' quality of sleep. To better track that, Under Armour has added new features to its Record mobile app, such as a "sleep score" that tells a user how well they have been doing hitting their sleep goals over the last 14 days, and a body clock that shows how a user's sleep habits are affecting other fitness or activity goals, including analysis based on time of the week, the season, or other forces that might affect sleep and health goals. These sleep stats can be recorded by Under Armour's wearable tracker, the UA Band, which was launched last year.
A screenshot of Under Armour's updated mobile app focusing on sleep. Image source: Under Armour.
Additionally, Under Armour is launching the new connected footwear styles, each designed for a different type of running styles, and all with some interesting new tech upgrades. The first iteration of UA connected shoes, launched last January, automatically tracks runs and shows stats like distance splits and cadence.
The new connected sneakers alsomeasure a runner's muscular fatigue level and readiness to work out. To gauge that, the wearer performs a set of squat jumps; based on the time their feet stay on the ground and the hang time of the jump, sensors in the shoes provide insight into what kind running the user should do based on muscle recovery needs.
Why this matters for Under Armour's future
Under Armour now has more than 190 million registered users across its suite of mobile fitness apps. The company has spent hundreds of millions of dollars on acquiring fitness apps in the last few years and building out its own Record app. Over the last year, Under Armour has shown multiple times how its digital focus can lead to new products, like heart-rate-monitoring headphones. This launch of tech-infused sleepwear and an updated app that can show users just how effective that product is on the wearer's sleep are further culmination of Under Armour's focus on that digital strategy.
As for the new connected shoes, these kinds of industry-leading moves are helping Under Armour to gain ground quickly in the footwear space. Its sales in the segment rose more than 50% year over year in the first three quarters of 2016. Under Armour stock has been hammered in the last few months, especially following its Q3 report, when CEO Kevin Plank said that because he would be increasing investments in future growth, the company was unlikely to meet its previously forecast 2018 earnings goals. With a deepening focus on advanced technical gear, a holistic model of digital and physical product integration, and a long-term investment focus, Under Armour continues to be one of the most interesting companies to watch in this space.
10 stocks we like better than Under Armour (A Shares) When investing geniuses David and Tom Gardner have a stock tip, it can pay to listen. After all, the newsletter they have run for over a decade, Motley Fool Stock Advisor, has tripled the market.*
David and Tom just revealed what they believe are the 10 best stocks for investors to buy right now... and Under Armour (A Shares) wasn't one of them! That's right -- they think these 10 stocks are even better buys.
Click here to learn about these picks!
*Stock Advisor returns as of January 4, 2017
Seth McNew owns shares of Under Armour (A Shares) and Under Armour (C Shares), and the company has provided the author a test pair of "Athlete Recovery Sleepwear" which will be returned after the test period. The Motley Fool owns shares of and recommends Under Armour (A Shares) and Under Armour (C Shares). The Motley Fool has a disclosure policy.