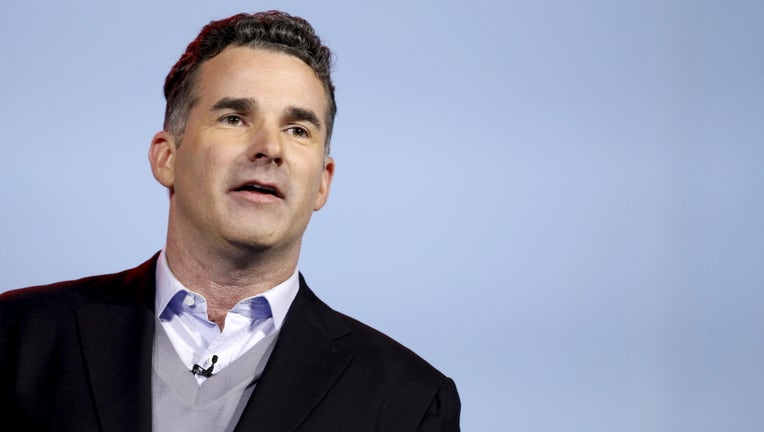 Sportswear maker Under Armour reported a 22.2 percent rise in quarterly sales, as demand for its running and basketball shoes and accessories grew.
Net income rose to $128.23 million in the third quarter ended Sept. 30 from $100.48 million a year earlier.
On a per-share basis, earnings rose to 29 cents per Class C share from 23 cents. The company earned 29 cents per Class A and Class B share, from 23 cents, a year earlier.
Revenue rose to $1.47 billion, from $1.20 billion.
(Reporting by Jessica Kuruthukulangara and Gayathree Ganesan in Bengaluru; Editing by Shounak Dasgupta)
(The following is the original story published by FOX Business)
After a muddled start to the year, several analysts expect Under Armour Inc. (NYSE:UA) to reassert its status as a Wall Street darling when it reports third quarter earnings on Tuesday.
Rapid international growth is expected to continue, especially in Asia, where chief executive Kevin Plank recently toured with Golden State Warriors star Stephen Curry. And with the upcoming release of the latest edition of Curry's basketball sneakers on Oct. 27, firms are optimistic about Under Armour's stock heading into 2017.
"After the challenges Under Armour faced in the first half of 2016 (winter inventory hangover, management departures, Sports Authority bankruptcy), we believe 3Q will begin to show a normalization of demand trends," Canaccord Genuity analyst Camilo Lyon wrote in an Oct. 21 note.
Like industry leader Nike Inc. (NSYE:NKE), Under Armour has seen its stock price drop steadily in 2016 amid uncertainty in the athletic apparel industry. Lingering inventory issues from an unseasonably warm winter, coupled with the loss of key retailer Sports Authority to bankruptcy, had a negative impact on Under Armour's bottom line, even as it continued to make strides in the international market and footwear space.
With troubles related to Sports Authority's demise now in the rearview, Wall Street is predicting a strong finish to the fiscal year.
Under Armour is expected to report earnings per share of $0.25 for 3Q 2016, an increase of $0.02 compared to the same period one year ago, according to analysts polled by Thomson Reuters. Revenue is expected to increase 25% to $1.5 billion year-over-year.
Lyon reiterated his Buy rating for Under Armour's stock, citing Curry's star power and expanded product offerings in the running, training and golf categories. He expects the brand to thrive in China, where Curry's basketball sneakers have been particularly popular.
"We expect the rapid growth internationally to continue for the foreseeable period. We are especially encouraged by the momentum in China, which is expected to exceed $150 million in 2016, making it UA's largest international market," Lyon wrote.
Piper Jaffray is similarly bullish on Under Armour's prospects, upgrading the company's rating to overweight earlier this month.
"We believe the environment for athletic is healthier today vs. four months ago when management negatively pre-announced," Piper Jaffray analyst Erinn Murphy wrote in an Oct. 19 note. "Further, our international field work suggests the brand is gaining traction in Europe and Asia."
Much of the optimism related to Under Armour's efforts is tied to its growing success in the footwear space. The buzz generated by Curry's sneaker line likely led retailers to stock up on the new model ahead of the holiday season.
"We see the potential for upside to sales supported by strong trends abroad and accelerating footwear sales with the sell-in benefit of the Steph Curry 3.0," Murphy said, adding that she expects inventory levels to be "clean" heading into 4Q.
Under Armour's partnership with Kohl's is projected to drive significant growth in 2017 and beyond. Plank is expected to provide further detail on that partnership, as well as Under Armour's reported agreement to produce uniforms for Major League Baseball, during the post-earnings conference call on Tuesday morning.