Under Armour replaces Majestic as MLB jersey supplier in '20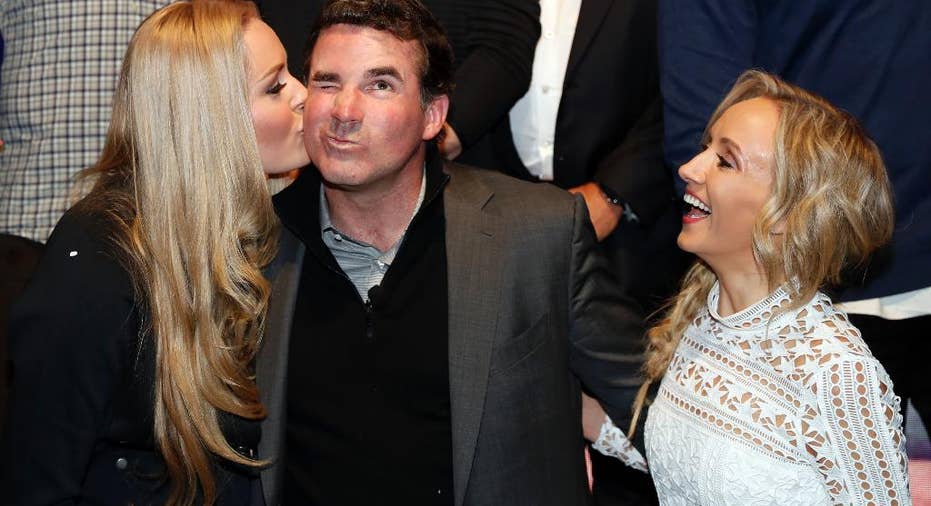 Under Armour will take over as the supplier of Major League Baseball uniforms in 2020.
The 10-year agreement will give Fanatics licensing rights to manufacture replica gear and distribute merchandise.
"I think it's a massive statement for our company," Under Armour CEO Kevin Plank said at Monday at a news conference with baseball Commissioner Rob Manfred. "This is a reposition. I'm a believer of revolution, not evolution, and I think that this deal for us is one where we really get to lock on and dig our heels in and say, we are going to fight for this sport. We want young people playing it. We want them to know it."
Majestic Athletic will continue to have rights through 2019 under a deal announced in March, although there could be pressure to end that deal early. Majestic has manufactured MLB batting practice jerseys since 1982 and has been the exclusive supplier of game uniforms since 2005. Before that, uniforms were manufactured by both Majestic and Russell.
Cincinnati All-Star second baseman Brandon Phillips realizes fans want to emulate the players.
"They want to wear what I'm wearing and all the others guys are wearing," he said at a news conference.
Los Angeles Dodgers ace Clayton Kershaw thought back to his first contract with Under Armour.
"First cleats you got that you didn't have to pay for is awesome," he said.