Under Armour Investors Punish CEO Kevin Plank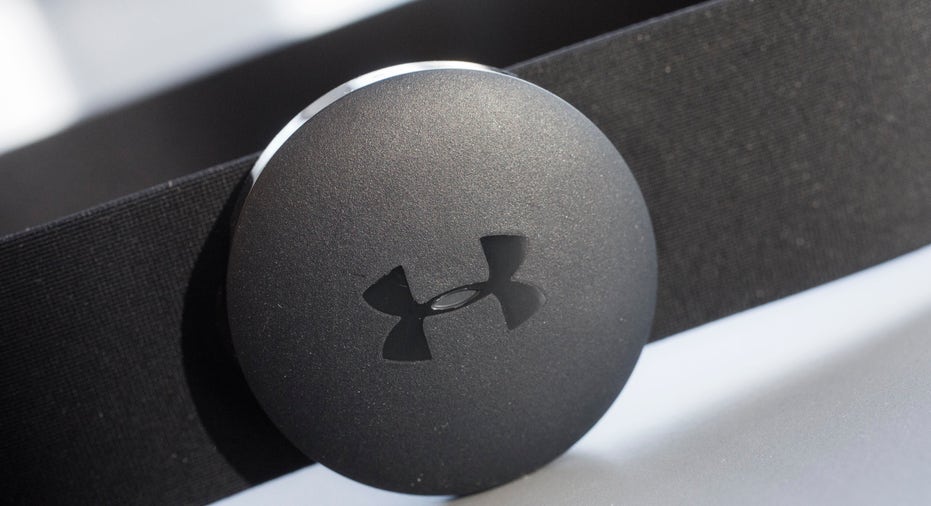 Under Armour (NYSE:UA) CEO Kevin Plank is starting to sound like a broken record and investors are losing patience.
The stock is seeing its biggest single-day loss in eight years, amid heavy volume, even as Plank downplayed concerns about the company's declining growth rate on Tuesday.
However investors have heard this before. For a second time in about six months Plank partially blamed the bankruptcy of The Sports Authority, UA's biggest retail partner, for the company's slowdown.
"Our demand is still there. This doesn't mean the demand for the Under Armour brand has disappeared, but it certainly hasn't reappeared dollar-for-dollar in our distribution," a seemingly-frustrated Plank said during post-earnings conference call.
The Maryland-based sports apparel brand's stock plunged nearly 14% after market open on Tuesday, despite solid 3Q results. Under Armour announced earnings per share of $0.29 and revenue of $1.47 billion, beating Thomson Reuters estimates of $0.25 and $1.45 billion, respectively.
Plank said the company will be "making investments in places we know can win" – with an emphasis on footwear and international expansion.
While Under Armour has reported revenue growth of at least 20% for 26 straight quarters, the company admitted in a release that its "growth rate going forward will be less than expected" amid headwinds in North American market and the apparel industry as a whole.
Under Armour executives reiterated their long-term target of $7.5 billion in revenue by 2018, but said they no longer expect operating income to break $800 million in the same timeframe.
"The growth remains intact, it just costs more short-term investment dollars to achieve. … We are not saying we're losing money, we are moving and marching forward," Plank said.
The company's struggles overshadowed the impending release of the latest edition of Golden State Warriors star Stephen Curry's signature basketball sneaker line. The Curry 3 is slated to hit stores on Thursday.
Plank reiterated that Under Armour is a "growth company" and praised key product offerings in the running and basketball categories, as well as the brand's growing success in the direct-to-consumer and international spaces.
"I believe we operate in a resilient industry with strong competitors," Plank said.
Chip Molloy, Under Armour's newly-minted CFO, said the company expects gross margin to rebound once it hits its long-term goal of $10 billion in annual revenue. The apparel-maker is "focused on investing to get big fast" in the short-term and expects quarterly revenue growth to remain consistently in the low-20% range through the end of 2018, Molloy added.
While UA's executive team remains optimistic, Wall Street is growing even more skeptical. The stock has lost 19% over the past 12-months.