UK's Treasury chief says Brexit deal 'doable' by November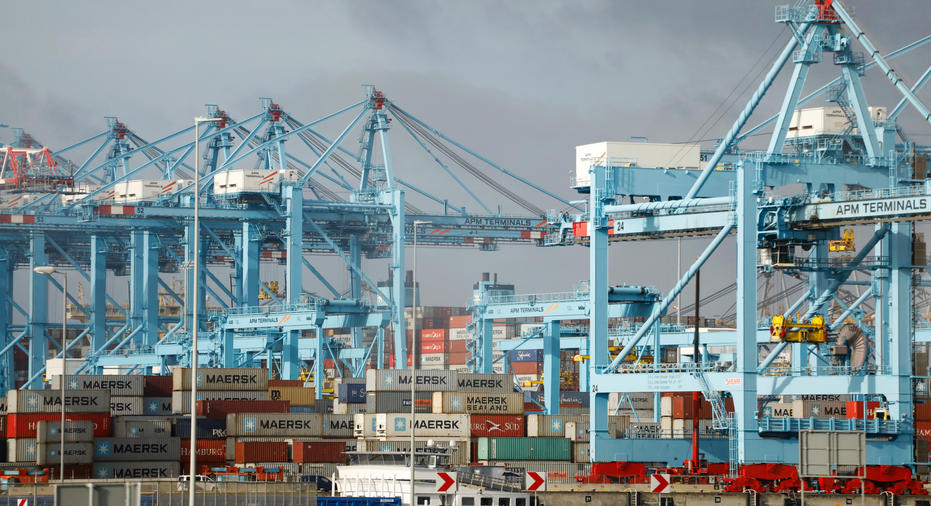 Britain's Treasury chief said Tuesday that striking a divorce deal with the European Union over the next two months is "doable," while the boss of Jaguar Land Rover warned that tens of thousands of jobs could be lost if the country crashes out of the EU with no agreement.
With Brexit a little more than six months away, concerns have grown that the sides will not reach a deal because the British Parliament and the governing Conservative Party are divided on what Britain's future relationship with the EU should be.
In that event, Jaguar Land Rover CEO Ralf Speth said a so-called "hard Brexit" could result in the "worst of times" for the U.K. He said the U.K. is the company's "home" but that a hard Brexit would cost Jaguar Land Rover, which is owned by India's Tata Motors, more than 1.2 billion pounds ($1.6 billion) a year.
"It's horrifying, wiping our profit, destroying investment in the autonomous, zero-emissions (technologies) we want to share," he told a Zero Emission Vehicle Summit in Birmingham, England.
He said the loss of jobs would be "counted into tens of thousands if we do not get the right Brexit deal."
Hopes are fading that Britain and the EU can strike a deal at an EU summit in October as originally planned, but there are growing expectations that the EU is planning another meeting for November.
Treasury chief Philip Hammond told a House of Lords committee that he agreed with the EU's chief negotiator, Michel Barnier, that a deal was possible in six to eight weeks if both sides are realistic.
"I think it is doable," Hammond said.
Business groups and civil servants say a "no-deal" Brexit could cause disruption to shipping, barriers to trade with the bloc, a fall in the value of the pound and even shortages of essential goods.
Hammond said that "if we leave the European Union without a deal ... we could expect a period when there would be some turbulence."
He said it was "very welcome" that Bank of England Governor Mark Carney had agreed to delay his departure date from June 2019 to January 2020 to help navigate any Brexit-related economic bumps.
Hammond spoke hours after leading bankers downplayed the immediate impact of Brexit on London's role as the hub of the financial services industry in Europe and on jobs.
"There's no question this has been an unsettling event, but our industry is in a state of constant flux," Mark Garvin, vice chairman of JPMorgan's corporate and investment bank divisions, told a parliamentary committee. "We have been involved in far more significant tumult than this."
Garvin said the jobs of only "hundreds" of JPMorgan's 16,000 staff in the U.K. would be immediately affected by Brexit, though that could rise to around 4,000 in the years to come depending on the settlement reached between Britain and the EU.
In the immediate aftermath of Britain's vote to leave the EU in June 2016, many experts warned that Britain's financial services industry — a huge tax source for the government — would see hefty job losses as businesses relocated to EU cities such as Dublin, Frankfurt and Paris, to retain benefits related to Europe's single market.
However, the number of jobs lost has not matched the doomsday predictions, and with just six months to go until Britain officially leaves, there are few signs that banks are panicking.
A group of pro-Brexit politicians and economists, meanwhile, argued Tuesday that Britain will be better off, not worse, if it leaves the EU without a deal on future trade.
Economists for Free Trade held a news conference in Parliament Tuesday alongside several leading pro-Brexit lawmakers, including former Foreign Secretary Boris Johnson.
The group argued that reverting to World Trade Organization rules, which can lead to the imposition of tariffs on certain goods, "would boost the U.K.'s trade with the rest of the world including Europe, lower domestic prices and boost inward investment."
Critics say that assessment relies on overly optimistic assumptions, particularly on the extent to which trade would be boosted if Britain unilaterally abolished tariffs.
Hammond said the model used by Economists for Free Trade "are wildly out of line with assumptions that are used by other economic modelers, and frankly, I believe, are not sustainable."