UK PM Cameron Says to Step Down by October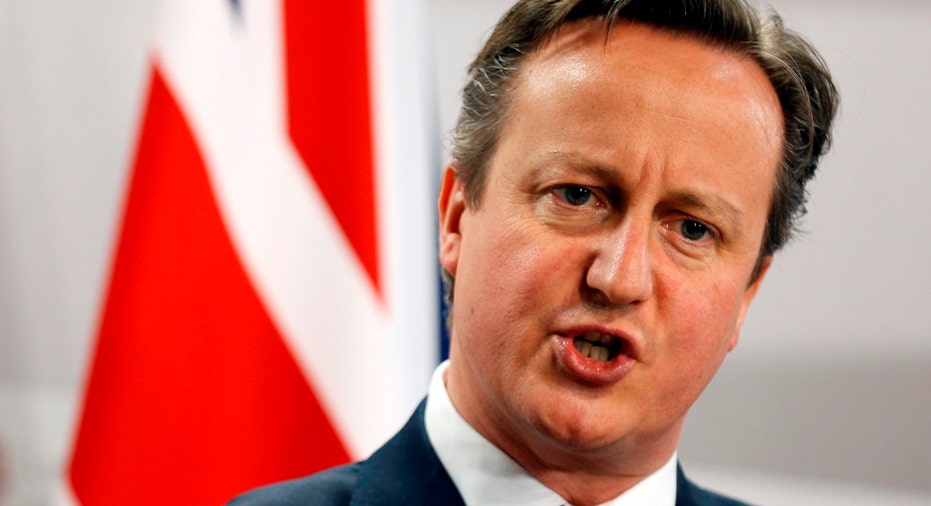 British Prime Minister David Cameron on Friday morning said he would step down after the U.K. voted to leave the European Union in a historic referendum.
Speaking outside his Downing Street office, Mr. Cameron said he would remain in his position for the next three months and expected to depart by the start of his Conservative Party's annual conference in October.
"I will do everything I can as prime minister to steady the ship over the coming weeks and months, but I do not think it would be right for me to try to be the captain that steers our country to its next destination, " said Mr. Cameron, who led the campaign to keep Britain in the EU.
The announcement of his intention to resign marks a dramatic downfall for a man who first became prime minister in 2010 and just last year won a resounding victory for a second term, the first time in 23 years his party won full control of the government.
The vote to leave the EU was approved by 52% of U.K. voters, according to final tallies released early Friday. The referendum was pledged by Mr. Cameron in 2013 as he faced mounting pressure from euroskeptics within his own party and others.
Mr. Cameron is due to have his first post-referendum meeting with his EU counterparts in Brussels at a previously scheduled meeting next week. He said the negotiation with the EU over the U.K.'s exit will need to begin under a new prime minister, who should decide when to trigger Article 50, the formal request to leave the bloc.
"Now that the decision has been made to leave, we need to find the best way, and I will do everything I can to help. I love this country, and I feel honored to have served it," he said, his voice cracking, with his wife Samantha by his side.
He reiterated his view that Britain is "stronger, safer and better off" inside the European Union, but said the British people made their views clear and their will must be respected.
Nicholas Winning contributed to this article.
Write to Jenny Gross at jenny.gross@wsj.com