UK military jets escort civilian plane to London airport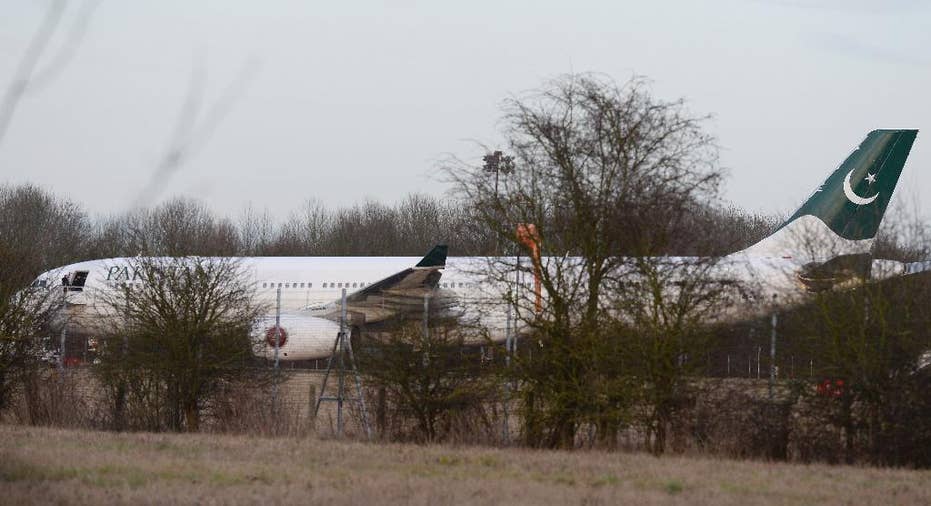 Britain's Royal Air Force says that fighter jets have escorted a civilian airliner to Stansted Airport after a passenger became disruptive.
The air force said that RAF Typhoon jets were launched from an eastern England air base Tuesday afternoon, and the plane "was intercepted and safely escorted to Stansted Airport."
Flight-tracking websites indicate the plane was a Pakistan International Airlines flight bound for London's Heathrow Airport.
The Essex Police force says that the diversion was due to a "disruptive passenger." It says officers are with the plane and the rest of the airport remains open.
So far, there have been no arrests.