UK leader fills Cabinet post after 2nd resignation in a week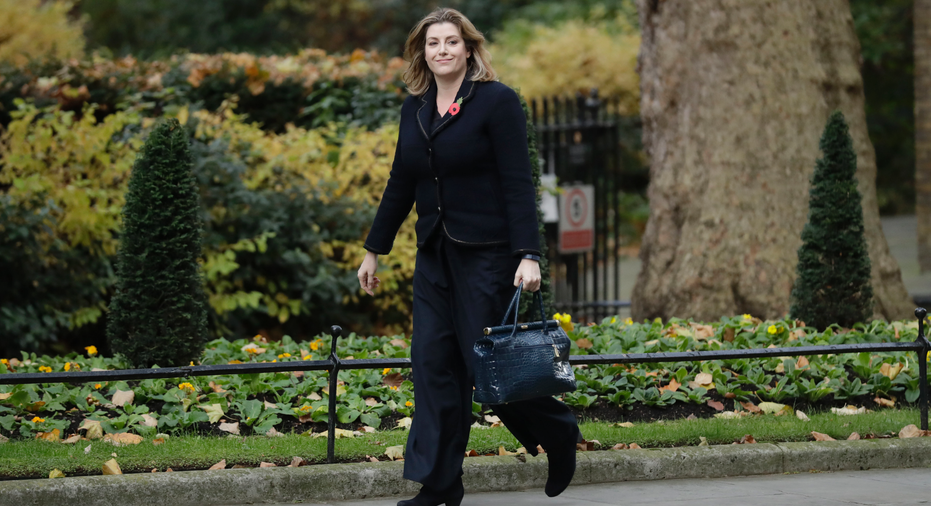 Prime Minister Theresa May named a strong proponent of Brexit as Britain's new international development secretary on Thursday, replacing a Cabinet minister forced out over unauthorized meetings with Israeli officials.
Penny Mordaunt was promoted from the work and pensions department to the job overseeing Britain's foreign aid as secretary of state for international development, as May was forced to make the second change in days to her fractious Cabinet lineup.
Mordaunt's predecessor, Priti Patel, quit Wednesday after revelations she had held meetings with Israeli officials, including Prime Minister Benjamin Netanyahu, without informing her colleagues or the prime minister.
Patel was the second Cabinet member in a week to depart May's embattled government, which faces multiple crises that include divisions over Brexit and allegations of sexual misbehavior in politics. Defense Secretary Michael Fallon quit Nov. 1 after women made sexual harassment allegations against him.
May's choices for replacing Patel were restricted by her desire to maintain balance in her government between proponents and opponents of Britain's decision to leave the European Union.
Like Patel, Mordaunt campaigned for Britain to quit the bloc before last year's Brexit referendum.
Mordaunt, 44, is a former magician's assistant and communications professional who represents the port city of Portsmouth in the House of Commons and serves as a Royal Navy reservist.
Making changes in the government lineup is a fraught business for May. Her position as leader was undermined by the Conservatives' poor showing in a snap June election she called in a bid to strengthen her hand in the divorce talks with the EU.
Divisions within May's government about what sort of post-Brexit relationship the U.K. wants with the bloc are complicating the negotiations while the clock ticks down to Britain's scheduled March 2019 withdrawal from the EU.