UK election: Pound slides following exit poll results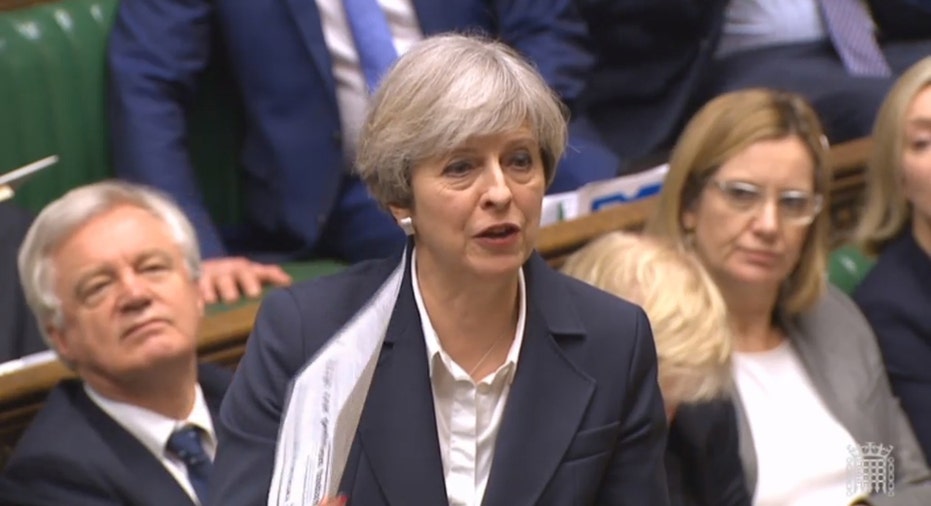 The British pound fell sharply Thursday evening after exit polls indicated British Prime Minister Theresa May's Conservative Party may have lost its parliamentary majority in the U.K. snap election, potentially roiling the country's plans to exit the European Union.
The pound slid about two cents against the dollar to $1.2744 following the release of the polling data Thursday, which showed May's Conservative Party falling 12 seats short of a majority. Earlier in the night the pound touched $1.2709 – its weakest level since April. The Labour Party was forecasted to win 266 seats.
Meanwhile, 10-year Treasury futures rose on Thursday evening as investors flocked to safe-haven U.S. bonds in after-hours trading, proving uncertainty regarding the future of Brexit negotiations is enough to make investors uneasy.
A loss for May could severely disrupt the market and plans for Brexit. The British prime minister called the snap election three years ahead of schedule in order to strengthen her position ahead of discussions to exit the European Union, which are set to begin next week. Last year British voters surprised the world by voting to exit the economic bloc amid concerns over the economy and national security.
While exit polls are not final or always accurate, experts have noted that the results are generally within a small margin of error.