UK, Colombia sign oil deal during Santos' state visit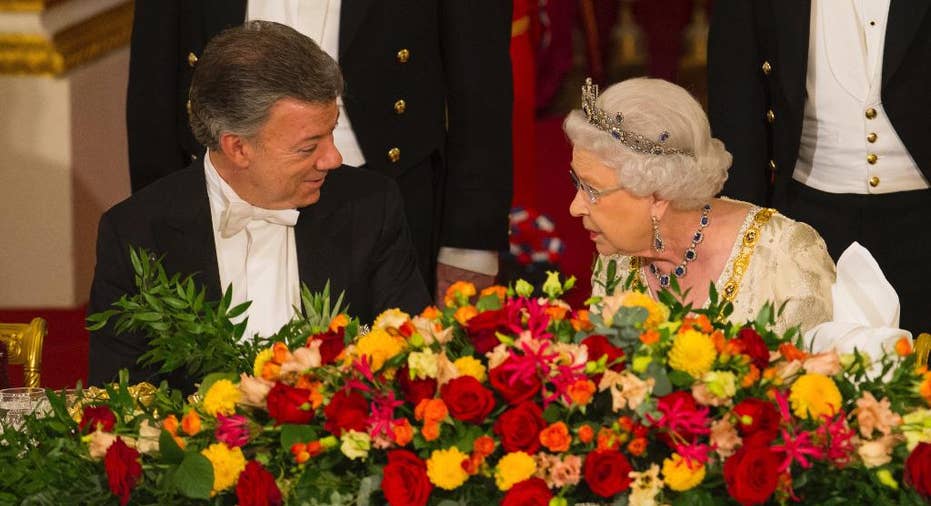 Britain and Colombia are announcing a new oil and gas partnership during the state visit to the U.K. by President Juan Manuel Santos.
Santos, who received the Nobel Peace Prize last month for his efforts to end Colombia's civil war, is meeting Prime Minister Teresa May at 10 Downing St. on the second day of his three-day trip.
It's the first U.K. state visit by a Colombian leader, and is being used by officials to highlight Britain's international focus as it prepares to leave the EU.
The deal being announced Wednesday will see the two countries share information in areas such as regulation, supply-chain development and training.
On Tuesday Santos and his wife dined on Dover sole and pot-roasted pheasant at a Buckingham Palace banquet hosted by Queen Elizabeth II.