UK business secretary seeks fast-tracked Carillion probe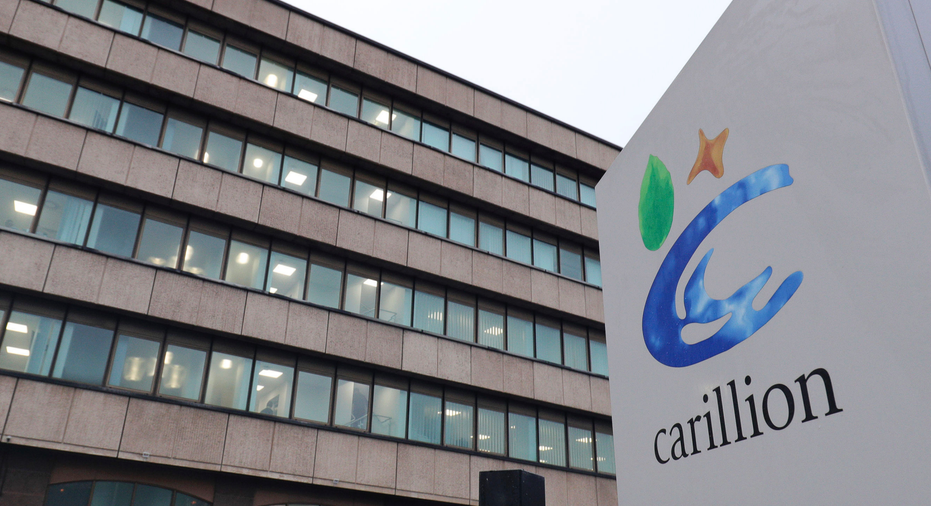 Britain's business secretary called Tuesday for a fast-tracked investigation into the collapse of construction giant and state contractor Carillion, expanding the remit of the probe to include the behavior of executives both past and present.
Greg Clark asked the insolvency service and the official receiver to expedite their inquiry as the ramifications of the collapse pulsated through the government. Company executives are under investigation for protecting their bonuses even as the failure of the company put some 43,000 jobs at risk worldwide.
"I have asked that the investigation looks not only at the conduct of the directors at the point of its insolvency, but also of any individuals who were previously directors," Clark said. "Any evidence of misconduct will be taken very seriously."
Clark also asked the Financial Reporting Council to investigate the company's accounts and auditors.
Carillion had 450 government contracts that ranged from rail projects to providing school lunches. Opposition parties have criticized the government for continuing to award contracts to Carillion as it issued three profit warnings and struggled to finance 900 million pounds ($1.24 billion) of debt and a 587 million pound pension deficit.
"There are real suspicions that the government was too close to this company and too wedded to its privatization role," said John McDonnell, a senior Labour party member. "We need full transparency on meetings and discussions that took place between government ministers, civil servants and representatives of Carillion and what warnings were given to ministers and what actions recommended implemented or not."
The ramifications for the collapse are only beginning to be felt. Besides the risk to those who work directly for the company, small traders awaiting payment for Carillion-related work are also at risk.
Engineering services bodies told Clark that the loss of hundreds of millions of pounds owed by Carillion would likely hurt specialist suppliers, and force some out of business.