Ubiquiti Networks Inc. Rides UniFi Strength to Another Strong Quarter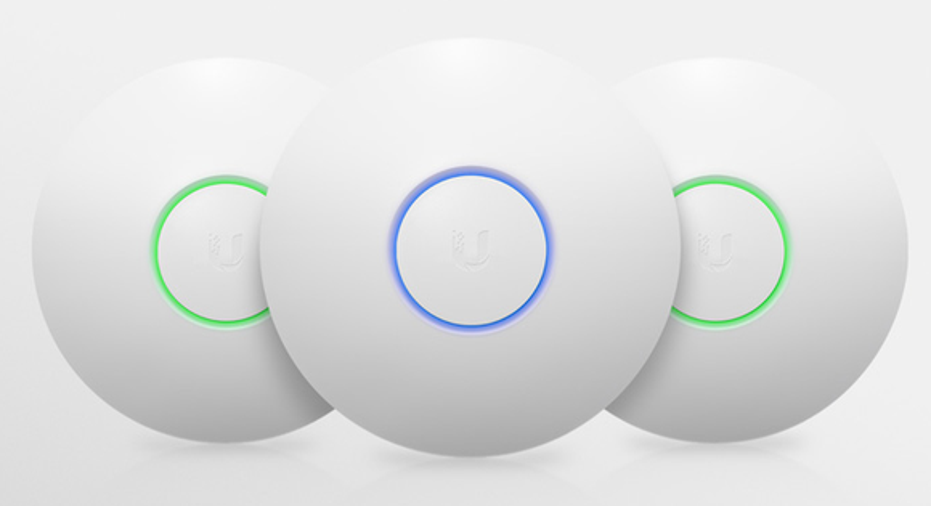 Ubiquiti Networks' scalable UniFi platform is "starting to take off." Image source: Ubiquiti Networks.
Ubiquiti Networksreleased fiscal third-quarter 2016 results Thursday evening after the bell. And similar to last quarter's impressive post-earnings pop, shares of the network-communications-platform specialist rose as much as 10% Friday -- and with good reason. Let's take a closer look at what Ubiquiti Networks achieved in its latest quarter:
Ubiquiti Networks results: The raw numbers
| | Fiscal Q3 2016 Actual | Fiscal Q3 2015 Actual | Growth (YOY) |
| --- | --- | --- | --- |
| Revenue | $167.4 million | $147.5 million | 13.5% |
| GAAP Net Income | $52.7 million | $41.1 million | 28.2% |
| GAAP Earnings Per Share | $0.62 | $0.46 | 34.8% |
Data source: Ubiquiti Networks.
What happened with Ubiquiti Networks this quarter?
Non-GAAP (adjusted) net income rose 26.2% year over year, to $53 million, and increased 34% on a per-share basis, to $0.63.
For perspective, Ubiquiti Networks' revenue came in near the high-end of guidance provided three months ago, which called for revenue between $160 million and $170 million. The bottom line arrived significantly above guidance, which called for GAAP earnings EPS of $0.48 to $0.55, and adjusted EPS of $0.49 to $0.56.
Service provider technology revenue fell 9.4% year over year, to $96.3 million.
Enterprise technology revenue jumped 72.6% year over year, to $71.1 million, once again driven by demand for UniFi AC access points, and UniFi Switch products
By geography:
North American revenue climbed 26.5% year over year, to $57.8 million.
South American revenue declined 13.5% year over year, to $15.5 million.
EMEA revenue rose 9.7% year over year, to $73.3 million.
Asia Pacific revenue grew 22.2% year over year, to $20.9 million.
Gross margin rose 10% year over year, to 49.2%, driven by favorable shifts in product mix, cost-reduction initiatives, and stable pricing.
On February 3, 2016, the company fully extinguished the $50 million stock repurchase program authorized in November, 2015.
Ended the quarter with cash of $502.5 million, up 11% year over year; $489 million is held outside the U.S.
Ended the quarter with $10 million in short-term debt and $146 million in long-term debt.
Introduced UniFi 8- and 16-port Gigabit switches.
Announced Multi-Protocol Label Switching (MPLS) for its EdgeRouter and EdgePoint Router series, with a new software release.
Launched next-gen G3 and G3 Dome UniFi Video Cameras for JD surveillance management day or night, indoors or outdoors.
Shipped Scalable airFiber X with the airFiber NxN, a MIMO multiplexer designed for the "global last-mile wireless industry" with an expected range exceeding 200km, and throughput of up to 2Gbps.
What management had to sayWhen asked during the subsequent conference call about the primary drivers of the business in the coming quarters, Ubiquiti Networks CEO Robert Pera spoke to the delightful frustration surrounding its success of UniFi:
Looking forwardBased on recent business trends and the demand environment in its end markets, Ubiquiti expects fiscal fourth-quarter revenue between $170 million and $180 million, GAAP earnings per diluted share of $0.60 and $0.66, and adjusted diluted EPS of $0.61 to $0.67. By contrast -- and with the caveat that we don't lend much credence to Wall Street's near-term demands -- analysts' consensus estimates predicted fiscal Q4 revenue of just $167.6 million, and lower adjusted earnings of $0.56 per share.
In the end, this was another great quarter from Ubiquiti, as it remains poised to benefit from the acceleration in demand for its UniFi platform. With shares still trading at a reasonable 22.5 times trailing 12-month earnings and 16.5 times next year's estimates, it's unsurprising to see Ubiquiti Networks stock up big again today.
The article Ubiquiti Networks Inc. Rides UniFi Strength to Another Strong Quarter originally appeared on Fool.com.
Steve Symington has no position in any stocks mentioned. The Motley Fool recommends Ubiquiti Networks. Try any of our Foolish newsletter services free for 30 days. We Fools may not all hold the same opinions, but we all believe that considering a diverse range of insights makes us better investors. The Motley Fool has a disclosure policy.
Copyright 1995 - 2016 The Motley Fool, LLC. All rights reserved. The Motley Fool has a disclosure policy.