Uber racks up rides, losses amid setbacks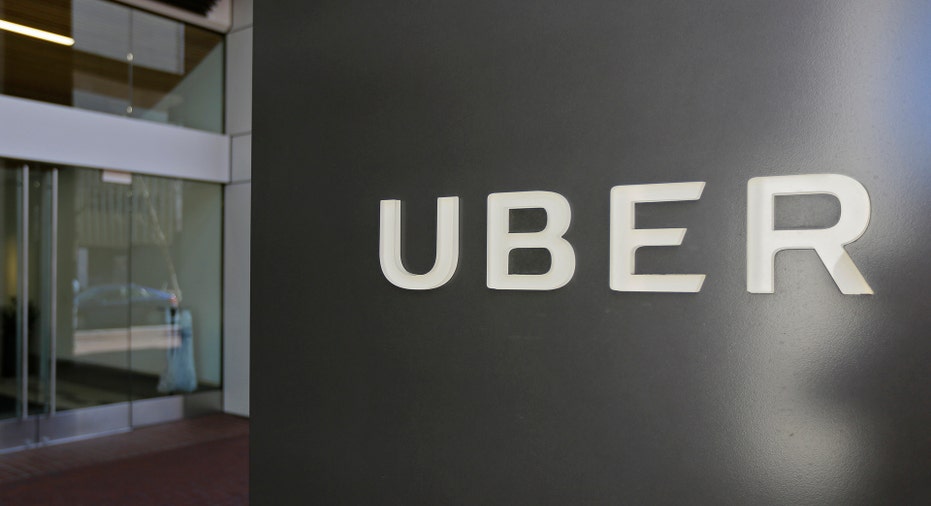 Uber Technologies' scandal-plagued year apparently hasn't deterred ridership, though the ride-hailing company is still reporting heavy financial losses.
The San Francisco company reported a $645 million loss for the second quarter, narrowing from $708 million in the first quarter. Revenue, not including a one-time outlay for drivers in New York City it had mistakenly underpaid, rose 17% to $1.75 billion in the period compared with the first quarter and more than double the roughly $800 million it took in a year earlier. Privately held Uber didn't provide year-earlier loss figures .
Uber doubled its gross bookings to $8.7 billion in the second quarter, which includes rides and food and freight deliveries, compared with the same period a year earlier. Uber said Wednesday the gain was 17% higher than in this year's first quarter. Global trips rose 150% from the same period last year, Uber said, without providing the underlying numbers.
The company had $6.6 billion in cash on hand, down from about $7.2 billion as of the end of March. Uber could bolster its cash pile if it moves forward with a proposed investment from SoftBank Group Corp. of at least $1 billion, people familiar with the matter have said.
And while Uber's board is seeking a new CEO to replace Travis Kalanick, who resigned in late June, early Uber investor Benchmark Capital is suing the co-founder for the return of three board seats it says he agreed to relinquish. Mr. Kalanick pushed back in a court filing, calling the suit a personal attack and the allegations without merit.
The company's results come on the heels of disclosures Tuesday from several mutual funds that have written down the value of their Uber holdings by as much as 15% as of June 30. The write-downs from Vanguard Group, T. Rowe Price Group Inc., Principal and Hartford Funds suggest investors are souring on Uber's sky-high valuation.
Uber's shares aren't publicly traded, so the write-downs represent the funds' estimates of their holdings' worth. BlackRock estimated Uber shares were worth more at the end of the period.
Uber's board is scrambling to find a new CEO by as soon as early September and has narrowed its search to three candidates including General Electric Chairman Jeff Immelt, according to people familiar with the matter. Some board members have discussed putting Hewlett Packard Enterprise CEO Meg Whitman up for a vote, even though she pulled herself out of the running in July and repeated on Wednesday that she will not take the job.
As it searches for a new CEO, Uber has worked to cut costs after reporting a loss of more than $3 billion last year, according to people familiar with the matter. The company in July combined its money-losing Russian operations with Yandex NV's Yandex.Taxi, the more popular ride-hailing firm there. Uber is also winding down its U.S. subprime auto-leasing business after realizing losses per vehicle were $9,000 on average, 18 times what was previously believed, according to people familiar with the matter.
Axios earlier reported Uber's second-quarter financial results.
--Rolfe Winkler contributed to this article.
Write to Greg Bensinger at greg.bensinger@wsj.com