Uber co-founder Kalanick resigns as chief executive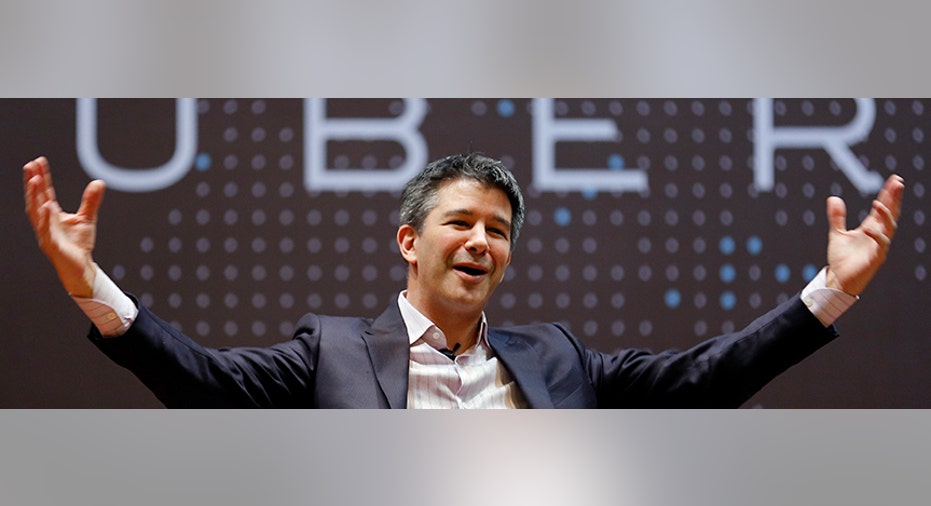 Uber Technologies co-founder Travis Kalanick stepped down as chief executive of the ride-hailing service, following intense pressure from investors, a company spokesman said on Wednesday.
Kalanick's resignation comes after a months-long investigation led former U.S. Attorney General Eric Holder, who was hired by Uber to look into its culture and workplace practices after a female former employee publicly accused the company of what she described as brazen sexual harassment.
Five large investors, including venture capital firm Benchmark, demanded that the CEO resign immediately in a letter delivered to Kalanick while he was in Chicago, the New York Times reported citing people with knowledge of the situation.
In the letter, titled "Moving Uber Forward," the investors also said the company needed a change in leadership.
Kalanick discussed with at least one Uber board member and after hours of discussions with some of the investors, he agreed to step down, the report said. He will remain on Uber board.
"I love Uber more than anything in the world and at this difficult moment in my personal life I have accepted the investors' request to step aside so that Uber can go back to building rather than be distracted with another fight," the paper quoted Kalanick as saying.
Kalanick told employees last week, he will take time away from Uber, part of the series of measures the ride-hailing company is taking to claw its way out from under a mountain of controversies.
(Reporting by Subrat Patnaik in Bengaluru and Heather Somerville in San Francisco; Editing by Gopakumar Warrier)