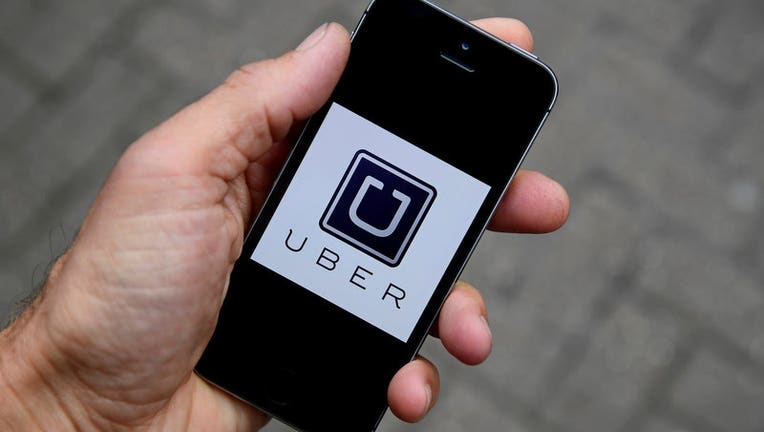 Uber – the privately-held ride-sharing company that investors value at nearly $70 billion – gave a peek into its financials Friday, reporting that revenue growth is outpacing losses as it seeks to move the spotlight away from a recent string of executive departures occurring amid sexual harassment and toxic work environment claims.
Though it isn't required to report its financial health since it is not a public company, Uber said last year gross bookings doubled to $20 billion after jumping 28% in the final three months of 2016 to $6.9 billion.For the full year, revenue came in at $6.5 billion with adjusted net losses of $2.8 billion, the company told FOX Business on Friday. The figures were first reported by Bloomberg.
Included in its revenue figures is the portion Uber takes in fares with exception of its carpool service, in which it counts the entire amount of those fares as revenue. In the fourth quarter, Uber says it booked $2.9 billion in revenue, which represented a 74% increase from the prior quarter. At the same time, losses – which do not take into account employee stock compensation, some investments in real estate, car purchases and other expenses – rose 5% to $991 million, the company said.
While specifics on Uber's first quarter were not released, the San Francisco-based company said its business was performing well so far this year despite recent negative headlines as customers continue to virtually hail rides with a few taps to their mobile device.
"We're fortunate to have a healthy and growing business, giving us the room to make the changes we know are needed on management and accountability, our culture and organization, and our relationship with drives," Uber's regional general manager of the U.S. and Canada, Rachel Holt, said in a statement.
The company's public image trouble heated up in early February when a former engineer for the company said in a blog post that despite reporting unwanted sexual advances from a male colleague to HR, the company did nothing to resolve the situation. A subsequent story from the New York Times days later cited interviews from dozens of current and former employees that concluded the company's culture is "aggressive" and "unrestrained."
What's more, Uber's CEO, Travis Kalanick, was caught on camera arguing with an Uber driver over the company's pricing policies. After the exchange went viral, Kalanick apologized to the driver and said he "must fundamentally change as a leader."
If that wasn't enough, Uber is also facing legal action from Waymo, Google's (NASDAQ:GOOGL) self-driving car division that has alleged Uber stole trade secrets and intellectual property. For its part, Uber has called the lawsuit "baseless."