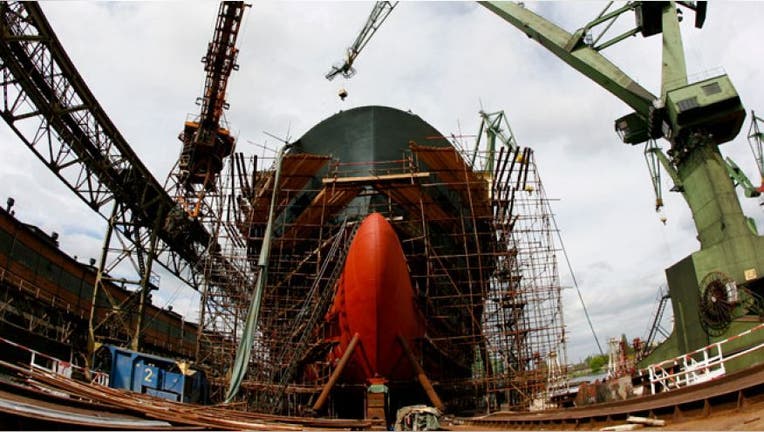 The U.S. posted its biggest trade deficit in nearly five years in January, a potential drag on economic growth and political ammunition for the Trump administration as it seeks to reshape the country's international economic agenda.
The foreign-trade gap for goods and services increased 9.6% from the prior month to a seasonally adjusted $48.49 billion in January, the Commerce Department said Tuesday. That was the highest monthly level since March 2012.
Economists surveyed by The Wall Street Journal had expected a $48.7 billion deficit.
Exports rose 0.6% while imports jumped 2.3%.
January's trade numbers suggest that stronger growth at home and abroad is boosting trade flows. A firmer dollar, which makes imports relatively cheaper in the U.S. and exports more expensive for overseas buyers, may also be playing a role.
In the first month of 2017, the U.S. appetite for capital goods--such as semiconductors and cell phones--autos, and oil all contributed to rising imports. January's imports of autos and parts were the highest on record. U.S. imports of crude oil were the highest since July 2013 while the price per barrel was the highest since August 2015.
U.S. exports of petroleum were the highest in dollar terms since May 2015.
On an inflation-adjusted basis, both goods exports and goods imports were the highest on record, suggesting that global growth is strengthening.
U.S. trade deficits featured prominently in November's election and President Donald Trump has pledged to make the nation's commercial relationships more balanced.
"Bilateral trade deficits do indeed matter, and it is a critical economic goal and in the interest of national security to reduce these deficits in a way that expands overall trade," Peter Navarro, the director of the White House's newly formed National Trade Council, said Monday.
Erasing the U.S. trade deficit would be a daunting task--the country hasn't posted an annual surplus since the mid-1970s. Last year the gap reached just over $500 billion, led by a $309.76 billion imbalance with China.
Falling exports and rising imports weighed on overall economic output in the final three months of 2016. In a separate report, the Commerce Department estimated GDP expanded at a 1.9% annual pace in the fourth quarter, with a large drag from net exports.
The Commerce Department's report on foreign trade can be accessed at: http://www.census.gov/ft900.
By Jeffrey Sparshott and Josh Mitchell