U.S. Stocks Slide For Second Day Ahead Of Fed Policy Statement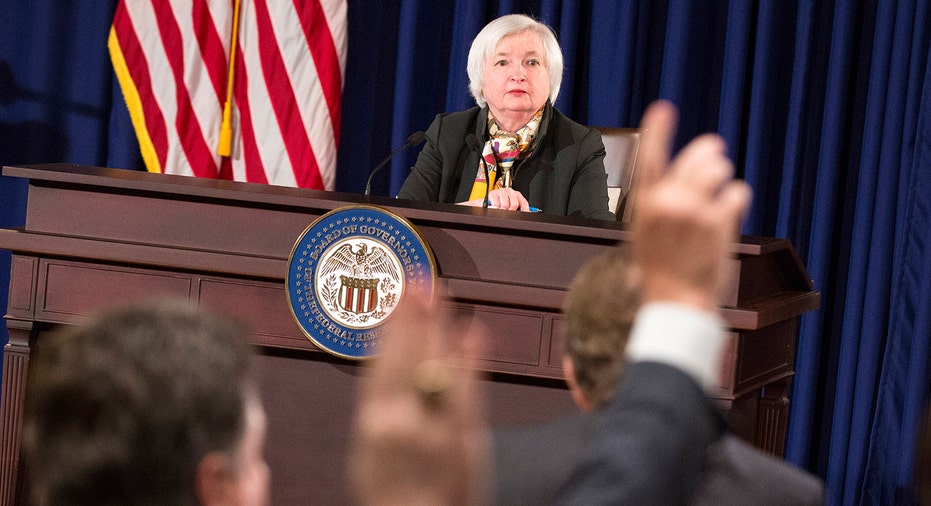 U.S. stocks slipped for a second day in a row Tuesday on a combination of slumping oil prices, soft economic data and mixed earnings, with investors cautious ahead of the Federal Reserve's policy statement.
"The overall economic picture right now is softer, there is not much good news in today's data," said David Kelly, chief market strategist, J.P. Morgan Funds. He doesn't expect the Fed to make a move on interest rates until December.
The Fed's two-day policy meeting began Tuesday, with a statement due Wednesday afternoon. Investors are bracing for whether the central bank will hint at a December hike in interest rates (http://www.marketwatch.com/story/fed-set-to-remain-on-pause-as-gdp-data-expected-to-show-slowdown-2015-10-25).
"In sum, the economic evidence continues to flow in a direction counter to the chatter around the FOMC (Federal Open Market Committee) table--when is the best time to tighten because higher employment levels are raising the forward risk of inflation," said Steve Blitz, chief economist at ITG, in emailed notes.
The S&P 500 fell 5.29 points, or 0.3%, to close at 2,065.89. Energy stocks led losses after a renewed slide in crude oil prices; the S&P 500 energy sector closed down 1.2%.
The Dow Jones Industrial Average dropped 41.62 points, or 0.2%, to close at 17,581.43, while the Nasdaq Composite declined 4.56 points to finish at 5,030.15.
"After stocks moved higher last week with the help of policy action in China and promised action from the ECB, U.S. stocks have been listless to down this week as the hangover from the central bank party sinks in," said Bill Stone, chief investment strategist at PNC Asset Management Group.
In economic news, durable-goods orders fell (http://www.marketwatch.com/story/orders-for-us-durable-goods-fizzle-again-2015-10-27) in September, marking a second straight drop amid softness in manufacturing activity. The Conference Board said consumer confidence (http://www.marketwatch.com/story/us-consumer-confidence-retreats-in-october-to-976-2015-10-27) in October fell to a reading of 97.6, down from a revised 102.6 in September. On the housing front, average home prices increased in line with expectations.
"The industrial sector, as reflected by the durable goods data, is close to being in recession and would probably be in one if not for the strength in vehicle production," Blitz said.
Katie Stockton, chief technical strategist at BTIG, said the divergence between large-cap stocks and small- and midcap shares points to a further pullback. "We would view weakness as an opportunity to add exposure, noting that intermediate-term momentum has improved significantly this month around the world," she said.
Notable earnings: Apple Inc. (AAPL) shed 0.6% to close at $114.55 ahead of its fiscal fourth-quarter earnings (http://www.marketwatch.com/story/what-to-watch-for-in-apples-earnings-2015-10-23) after the market's close. Shares rose in after-hours action after Apple topped forecasts (http://blogs.marketwatch.com/thetell/2015/10/27/live-blog-apple-earnings-expected-to-show-strong-iphone-6s-sales/) for both profits and revenue.
Read:How Microsoft has trumped Apple since Steve Jobs's death (http://www.marketwatch.com/story/in-one-chart-how-microsoft-has-trumped-apple-since-steve-jobss-death-2015-10-27)
Shares in Coach Inc. (COH) gained 4.4% after delivering stronger-than-anticipated quarterly profit (http://www.marketwatch.com/story/coach-posts-better-than-expected-quarterly-profit-on-lower-sales-2015-10-27).
Pfizer Inc. (PFE) added 2.4% after the drug giant reported better-than-expected third-quarter results (http://www.marketwatch.com/story/pfizers-stock-jumps-after-beating-profit-and-sales-expectations-raising-outlook-2015-10-27) and raised its full-year outlook. Rival Merck & Co. (MRK) was 1.1% higher after its results.
Alibaba Group Holding Ltd. (BABA) was another big advancer after its earnings report, jumping 4.1% as Yahoo Inc.--which owns part of Alibaba (http://www.marketwatch.com/story/yahoo-throws-caution-to-wind-with-alibaba-spinoff-2015-09-28)--climbed 2.7%.
Ford Motor Co. (F) slumped 5% despite the company beating earnings expectations.
United Parcel Service Inc. (UPS) dropped 2.9%, after the package delivery company beat third-quarter profit expectations but missed on sales (http://www.marketwatch.com/story/ups-reports-an-unexpected-decline-in-revenue-2015-10-27).
Other markets: Oil futures added to recent losses (http://www.marketwatch.com/story/oil-extends-losses-ahead-of-us-inventory-data-2015-10-27) as traders fretted about the U.S. government's plan to sell oil from its Strategic Petroleum Reserve (http://www.marketwatch.com/story/1996-all-over-again-congress-to-sell-part-of-nations-oil-reserve-to-pare-deficit-2015-10-27). European stocks traded mostly lower, while Asian equities finished mixed (http://www.marketwatch.com/story/china-losses-knock-asia-off-two-month-highs-2015-10-27). Gold futures were moderately lower.
The dollar gained against the euro but fell against the yen as traders looked for a haven after a U.S. destroyer was sent close (http://www.marketwatch.com/story/china-says-it-warned-us-destroyer-sent-to-islands-in-south-china-sea-2015-10-27) to islands in the South China Sea.
--Victor Reklaitis contributed to this report.
By Sue Chang and Anora Mahmudova, MarketWatch