U.S. Stocks Rise, Staged For a Big Weekly Gain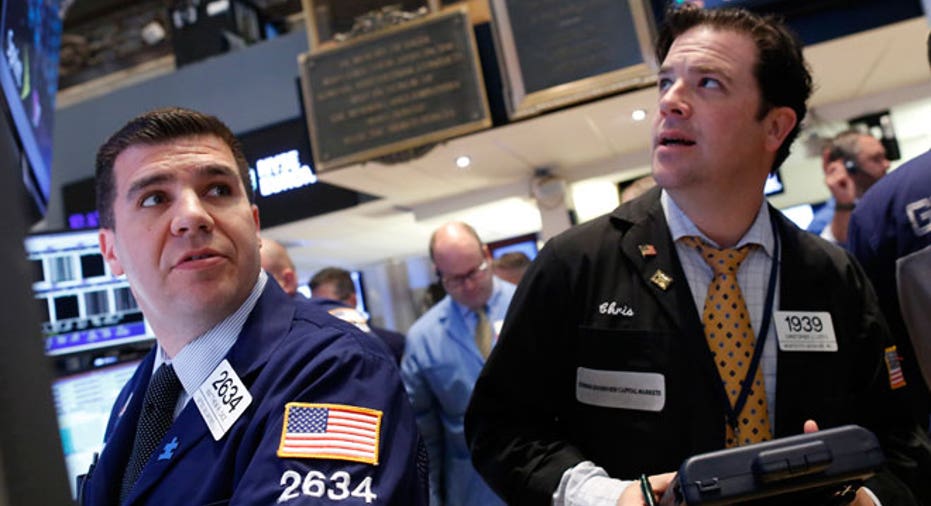 U.S. stocks shook off a rocky start to extend modest gains on Friday. Stocks are on track for a strong overall week, as investors digest positive economic data and a series of upbeat quarterly results.
So far, the market participants have shaken off worries about New York's first Ebola case, which had weighed on U.S. stock future. Sentiment got a lift from stronger-than-anticipated housing data and better-than-expected quarterly results from companies such as Procter & Gamble Co.
The S&P 500 (SPX) rose 9.92 points, or 0.5%, to 1,960.74. The benchmark is on track for a weekly gain of 3.9%, having bounced back after slumping to a six-month intraday low in last week's volatile action. That would represent its largest one-week advance in 2014.
The Dow Jones Industrial Average (DJI) was up 94 points, or 0.6%, as the blue-chip barometer eyed a 2.4% gain for the week. The Nasdaq Composite (RIXF) tacked on around 20 points, or 0.4%, to 4,472.85. The tech-heavy index is on pace for a 5% advance for the week.
Investors may be taking a cautious approach Friday before results of stress tests for European banks, which come amid a raft of data showing slowing growth in Europe. The release is expected on Sunday, although a Bloomberg report on Friday said 25 banks could fail the tests. Check out: 5 things to know about the ECB stress tests
Today's key headlines: U.S. stock futures, as well as the dollar (DXY), fell overnight following news late Thursday that a New York doctor has contracted the deadly Ebola virus, marking the first such case in the city. Treasurys strengthened "as [the] Ebola-scare in New York spurred the safe-haven demand for bonds," ICICI Bank wrote in a note.
At 10 a.m. Eastern on Friday, the Commerce Department said sales of new homes in September rose slightly an annual rate of 467,000, hitting a six-year high. Economists polled by MarketWatch expected sales of 455,000.
Also around the corner is next week's Federal Reserve policy meeting. The Fed is expected to end its third-round of bond buying, which had been aimed at helping the U.S. economy emerge from the 2008 financial crisis.
"The central question then that traders will be asking (assuming Ebola looks to be contained) will be whether the Fed removes the 'considerable period' for keeping the funds rate low," said Chris Weston, chief market strategist at IG, referring to the Fed's policy statement in a Friday note. It's likely the Fed will "continue to see rates staying low for a considerable period of time and remain confident in its economic outlook, thus sending a message of confidence to the market," Weston wrote.
Movers & Shakers: Procter & Gamble (PG) shares climbed 3% for the best performance among Dow components. The consumer-goods heavyweight said it plans to get out of its Duracell battery business and posted adjusted quarterly earnings that matched expectations.
Microsoft Corp. (MSFT), another Dow gainer, picked up 1.7% after the tech titan posted quarterly profit and revenue that topped forecasts.
Meanwhile, shipping giant United Parcel Service Inc. (UPS) gained more than 1% after its quarterly results surpassed estimates, but Amazon.com Inc. (AMZN) dropped nearly 8% after the online retailer reported a wider-than-expected third-quarter loss late Thursday. Amazon was the S&P 500's worst performer.