U.S. Stocks Give Up Gains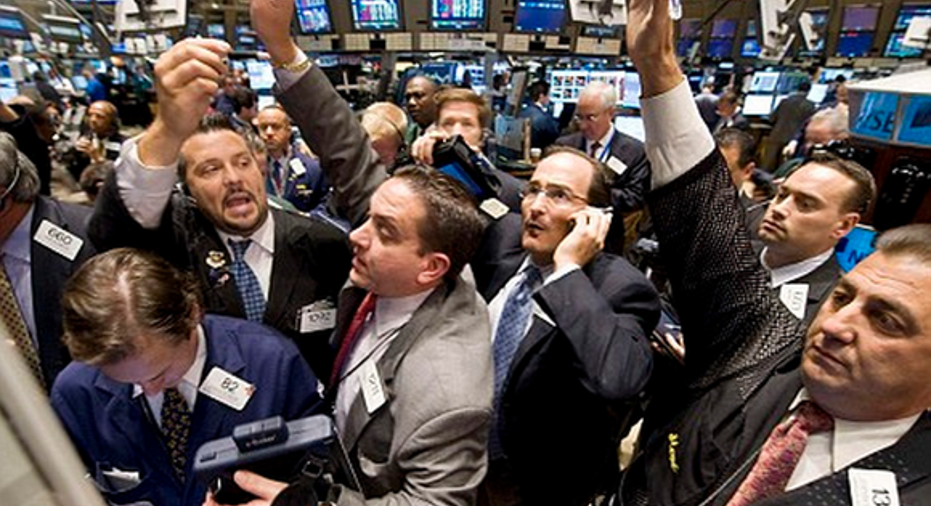 U.S. stocks gave back their earlier gains Thursday after a rally in oil prices faded.
The Dow Jones Industrial Average slipped 5.3 points, or less than 0.1%, to 17646, after earlier rising as much as 85 points. The Nasdaq Composite was off 0.2%, while the S&P 500 dropped 0.1%.
Energy companies in the S&P 500 gained 0.3%, paring earlier gains, and along with health-care shares were the only positive sectors in the index. Chevron rose 0.6%, while Exxon Mobil dropped 0.2%.
U.S. oil futures rose 1.4% to $44.40 a barrel but were up more sharply earlier in the session. Wildfires in northern Alberta hindered production operations in Canada, supporting prices.
Investors have been cautious on risky assets for most of the week, questioning the strength of a recent rally amid a gloomy earnings season. While stocks have recovered from their mid-February lows, gold and bond prices continue to suggest investors' concerns about weakness in the global economy.
"Conviction on anything is very low," said David Hussey, a managing director at Manulife Asset Management. U.S. stocks have become more expensive in valuation terms recently, and the prospect of higher interest rates leaves the market vulnerable to a correction, Mr. Hussey added.
The S&P 500 and Dow Jones Industrial Average closed Wednesday at their lowest levels since mid-April, after falling for four of the last five trading sessions.
Consumer discretionary stocks were among the worst performers. L Brands tumbled 10% after the Victoria's Secret parent reported lower sales growth than expected. Tesla Motors dropped 4.3% after the electric-car maker said late Wednesday its first-quarter loss doubled from a year ago.
First-quarter profits for S&P 500 companies are on track to fall 7.1% in the first quarter, according to FactSet. It would be the fourth-consecutive decline, the data provider says.
That lengthy decline could boost stocks later in the year because companies will have a lower bar to compare their 2016 results against, said Rob Sharps, a portfolio manager at T. Rowe Price Group.
But stocks could slip in the near-term amid continued concerns about the global economy and weak corporate profits, he said.
"I don't think we're up and away from here," said Mr. Sharps.
Investors are awaiting a key reading on reading of the U.S. economy -- the monthly employment report -- which is due out Friday.
Mixed U.S. and global economic data have added to the doubts. The U.K.'s services PMI fell to a 38-month low in April, data showed Thursday, as uncertainty ahead of a referendum on European Union membership took a toll.
Earlier, a private gauge showed China's services activity expanded at a slower pace last month, keeping a lid on gains in Asia.
The market is highly sensitive to economic data right now, said Toby Vaughan, fund manager at Santander Asset Management. "We're in a lower growth environment, and central bankers don't have a huge amount of ammunition to manage the economic cycle if it deteriorates," he said.
Shares in Shanghai and Australia ended with small gains, while stocks in Hong Kong ended slightly lower following the Chinese services data. Markets in Japan and South Korea were closed for a holiday.
In currencies, the dollar remained firm against the yen. The euro was down 0.5% against the dollar at $1.1437, while the dollar was up 0.2% against the yen at Yen107.0950.
China's yuan closed weaker against the dollar Thursday after the central bank fixed the currency lower via a reference exchange rate.
Gold rose 0.2% to $1,276 an ounce.
By Riva Gold and Leslie Josephs