U.S. Stock Futures Slip As Investors Brace For Earnings, Trump Inauguration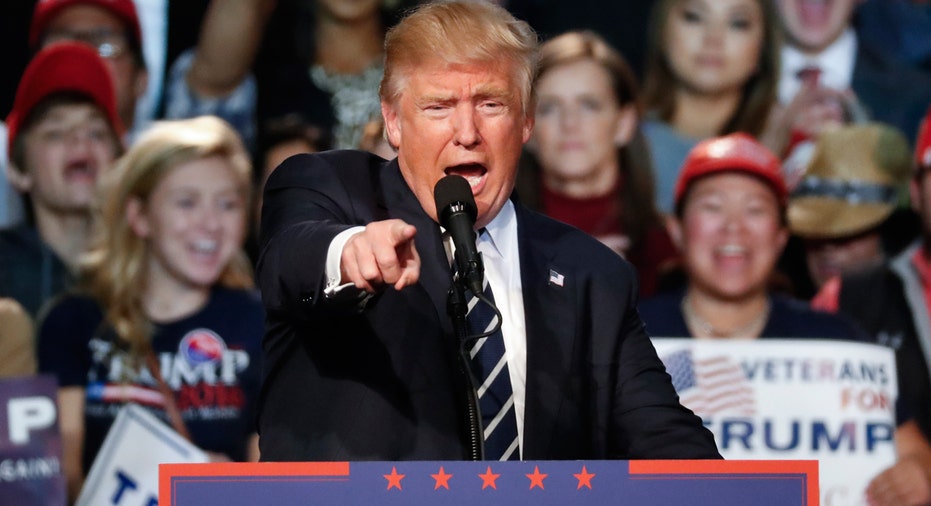 U.S. stock futures eased Monday as investors shied away from global equities in favor of perceived safe-haven assets such as gold and the Japanese yen and fresh concerns over Brexit hit the pound.
In holiday-thinned trading, there was also increasing nervousness ahead of Friday's inauguration speech from President-elect Donald Trump.
Dow Jones Industrial Average futures fell 45 points, or 0.2%, to 19,787, while S&P 500 futures slipped 5.25 points, or 0.2%, to 2,267.25. Nasdaq-100 futures dropped 5.5 points to 5,053.50.
Regular trading for U.S. financial markets is closed on Monday in observance of the Martin Luther King Jr. holiday.
On Friday, U.S. stocks finished a lackluster week largely in the red, the Dow industrials finishing 0.4% lower and the S&P 500 easing 0.1%. The Nasdaq Composite Index rose 1% for the week, after finishing at 5,574.12 for its sixth all-time closing high in seven sessions.
European stocks were lower across the board on Monday, though the FTSE 100 was holding up slightly better as a sharp slide in the British pound supported exporters.
Brexit worries resurface: Sterling fell more than 1% against the dollar and hit a low of $1.1987 on Sunday as investors fretted about the prospect of a "hard Brexit," in which U.K. businesses lose access to the single European market.
British Prime Minister Theresa May is scheduled to give a speech Tuesday in which she is expected to lay out the government's plans for the U.K.'s exit from the European Union. Last summer's Brexit vote was followed by a drop of more than 18% for the pound against the dollar.
Jitters in the buildup to that speech pushed investors into the perceived safe haven of the Japanese yen, which rallied across the board, and gold , which rose to an 8-week high. Against the yen , the dollar fell to Yen114.03 versus Yen114.51 late Friday. Gold rose $7.20, or 0.6%, to $1.203.40 an ounce
U.S. data this week will includes consumer prices and housing starts, while Trump's speech on Inauguration Day will command attention Friday. Investors are looking for more clues on his pro-growth agenda.
Plenty of Federal Reserve officials will speak this week, including two appearances by Chairwoman Janet Yellen.
Stocks to watch: Expectations for financial stocks are high after upbeat results from J.P. Morgan Chase & Co. (JPM) on Friday.
Auto makers could be in focus Tuesday after Trump tweeted Sunday that car companies will need to "start making things" in the U.S. again if they want to do business in the country.
(https://twitter.com/realDonaldTrump/status/820632299037409280)
In Germany, car maker Daimler AG (DAI.XE) fell 1.7% after Trump said in an interview with Bild that Germany is "unfair" in its auto trade with the U.S., describing it as a "one-way street."
Some heavy-hitting companies will report later this week. UnitedHealth Group Inc. (UNH) and Morgan Stanley (MS) on Tuesday, and then Goldman Sachs Group Inc. (GS), Citigroup Inc. (C) and Netflix Inc. (NFLX) on Wednesday, to name a few.
Other markets: Oil prices turned lower. Yen strength weighed on the Nikkei 225 index , which closed nearly 1% lower, with most of Asian markets also suffering losses on the day.
By Barbara Kollmeyer, MarketWatch