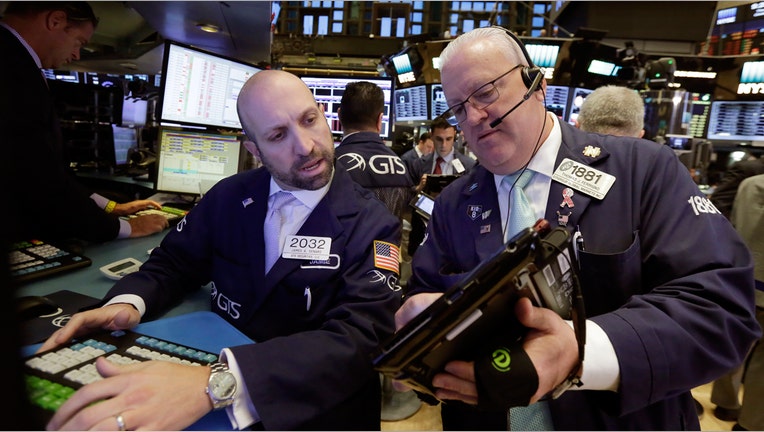 In the U.S., the Dow Jones Industrial Average closed at an all-time high for the fourth day in a row. The S&P 500 is also close to a record-high, even though futures on the index suggested during early European trade that it could open at a small loss.
Meanwhile, bond prices continued to fall after a brief respite on Tuesday. Yields on German and U.K. 10-year debt, which move opposite to prices, rose to 0.329% and 1.412% respectively. The 10-year Treasury yield edged up to around 2.221%.
Although most investors are gloomy about the impact that Mr. Trump's protectionist policies may have on the global economy, his pledges to slash taxes and ramp up infrastructure spending, as well as scrapping President Obama's health-care reform, are providing a boost to the market. Sectors that stand to gain from these plans, such as engineering and pharmaceutical companies, have been key beneficiaries.
"Markets are currently optimistic about Trump's fiscal expansion in the U.S. next year, and downplaying risks of a more deflationary protectionist policy mix. This might be right," said Rob Carnell, London-based analyst at Dutch bank ING. "That said, it places most of the risk on the downside, should expansion take longer to materialize than expected, or protectionism rear up more strongly than anticipated."
Media outlets have also reported a surge in subscriptions after the U.S. election, giving a bump to their share prices.
Copper and aluminum prices, which are regarded as gauges of global demand, edged down slightly Wednesday after reaching one-year highs last week. Oil prices also retreated, with global benchmark Brent crude trading at $46.76 a barrel.
The question for investors now is how long the bond selloff can continue before more concrete details about Mr. Trump's policies emerge.
"Our view is that rates have room to go higher," said Annika Eiremo, a fund manager at Janus Capital Group, who nonetheless admitted, "it's still early stages of a very uncertain time period in terms of what policy will be."
According to Markus Allenspach, head of fixed-income research at Swiss private bank Julius Baer, Mr. Trump's concessions to the Republican Party's establishment-like the selection of Republican National Committee Chairman Reince Priebus as his chief of staff-and stimulatory policies by central banks in Europe and Japan are likely to limit how low bonds can go.
"I wouldn't rule out that we now have a period of consolidation," he said.