U.S. Silica Holdings Hints at an Acquisition, and Shares Rise 18.4% in March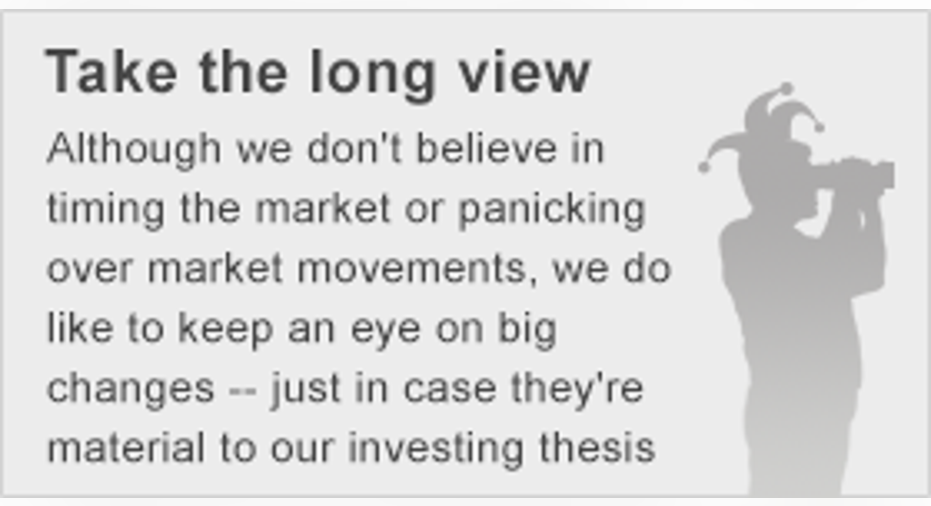 Image source: U.S. Silica Holdings corporate website.
What: Shares of U.S. Silica Holdings climbed 18.4% in March. While the rising tide of oil prices helped to lift all boats in the energy industry a little, the biggest jump for the company came when it announced that it could use its recent equity raise to make potential acquisitions.
So what: Traditionally, when a company has its credit rating downgraded and it has to dilute shareholder value through equity raises, the stock doesn't respond. However, since U.S. Silica dropped a little hint that it could use that equity raise for potential acquisitions, Wall Street only saw the acquisition part and sent shares flying -- even though acquisitions were considered secondary to what the disclosure called general corporate purposes.
Whether that $174 million is used on an acquisition remains to be seen, but there's also reason to be hopeful after that equity raise in general. With this cash now on the books, the company has about $470 million in cash and short-term investments, just a few million short of its total debt outstanding. This suggests that the company is healthy enough financially that it will survive this downturn in oil and gas activity relatively unscathed. This assessment is why Piper Jaffray also decided to upgrade the company's stock on March 31.
Now what: We're probably still a way off until U.S. Silica starts to see an uptick in demand from oil and gas customers for frack sand, but with oil prices hovering in the $40-per-barrel range, there's a chance some producers are at least thinking about it. With the best balance sheet among its peers, U.S. Silica certainly has the ability to capture market share by either ramping up volume sales organically or by gobbling up assets from competitors. Once drilling activity does pick back up, though, don't be surprised if U.S. Silica outperforms its peers.
The article U.S. Silica Holdings Hints at an Acquisition, and Shares Rise 18.4% in March originally appeared on Fool.com.
Tyler Crowe has no position in any stocks mentioned.You can follow him at Fool.comor on Twitter@TylerCroweFool.The Motley Fool recommends U.S. Silica Holdings. Try any of our Foolish newsletter services free for 30 days. We Fools may not all hold the same opinions, but we all believe that considering a diverse range of insights makes us better investors. The Motley Fool has a disclosure policy.
Copyright 1995 - 2016 The Motley Fool, LLC. All rights reserved. The Motley Fool has a disclosure policy.